EU warns that no-deal Brexit more likely
By JONATHAN POWELL | China Daily Global | Updated: 2019-06-11 09:19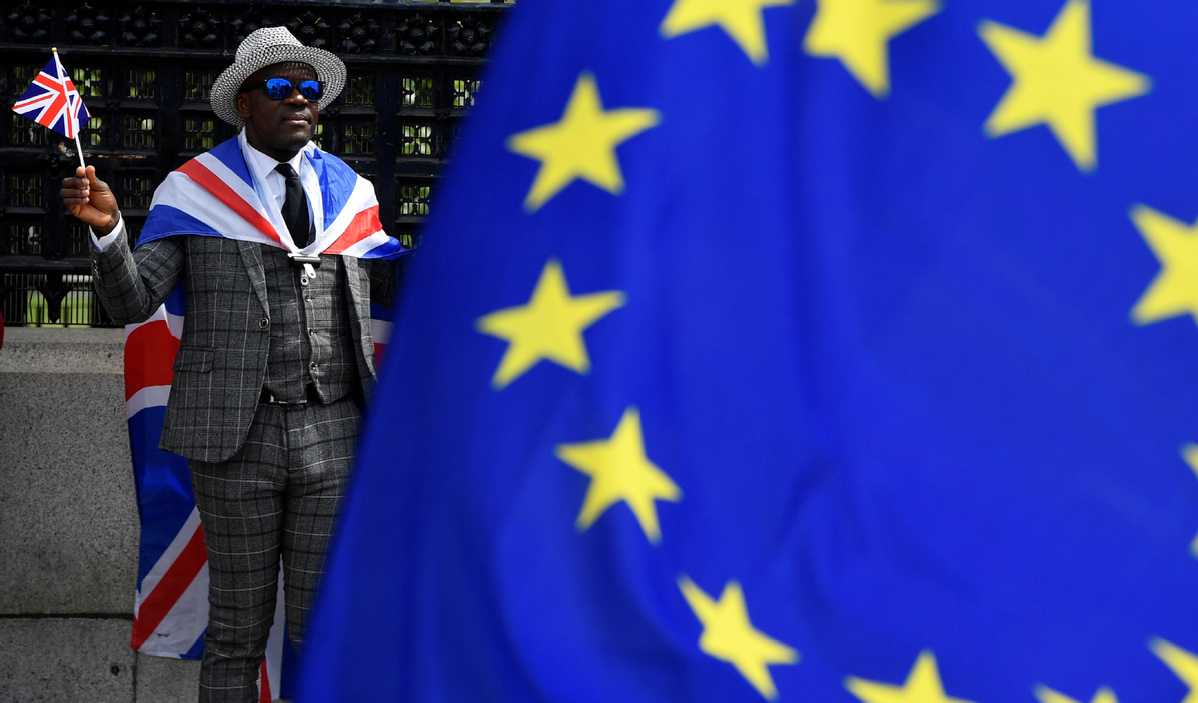 With most of the United Kingdom's Conservative Party leadership candidates indicating favor toward a no-deal Brexit in the case of renegotiations failing, the European Union is set to urge British companies to up their preparations for a hard exit on Oct 31.
According to a European Commission paper, seen by the Financial Times, the EU will tell British business on Wednesday "to take advantage of the extra-time" to prepare following EU leaders' decision this year to delay Britain's departure.
The EU will warn UK business not to expect any more financial help to cushion the impact of a no-deal Brexit, urging companies to prepare for Britain to crash out of the union on Oct 31.
It will say that changes to EU law and other "contingency measures" made in preparation for a no-deal Brexit would only "mitigate the most serious disruptions of a withdrawal without an agreement"-but European fishermen banned from British waters would be included in this.
The FT reported that the commission told a closed-door meeting of national officials last week that the probability of a no-deal exit had increased given announcements made in the Tory leadership contest.
Brussels believes its insistence that there will be no new negotiations on British Prime Minister Theresa May's withdrawal agreement means Boris Johnson and other Conservative Party leadership contenders could increase their threats to accept a no-deal divorce.
The commission paper warns that a no-deal Brexit "would have a serious negative impact, and that this impact would be proportionately much greater in the United Kingdom than in the EU27 member states."
The paper says "residual issues remain" in preparing the bloc's financial services companies, with EU insurers and payment service providers still needing to make new arrangements to maintain client relationships.
Despite intensified no-deal warnings, Brussels is not planning to introduce any further contingency measures to smooth over Britain's exit. The paper states: "The Commission does not plan any new measures ahead of the new withdrawal date."
Brussels has produced 19 legal proposals to mitigate short-term disruption to key areas such as airline landing rights, fisheries and road haulage.
The majority of the plans are limited to a six-month period and are based on Britain agreeing mutual trade-offs.The Commission has opened the door to potentially altering their expiry dates depending on "political developments", such as another Brexit delay being agreed.
Ten members of Parliament have been confirmed in the running to succeed Theresa May as British prime minister. The 313 Conservative MPs will reduce the number of candidates in the field down to two in votes that will begin on Thursday. The party's 160,000 members will then decide the winner in the week of July 22.