Culture control services taking off
By XU XIAOMIN | China Daily | Updated: 2019-06-12 09:22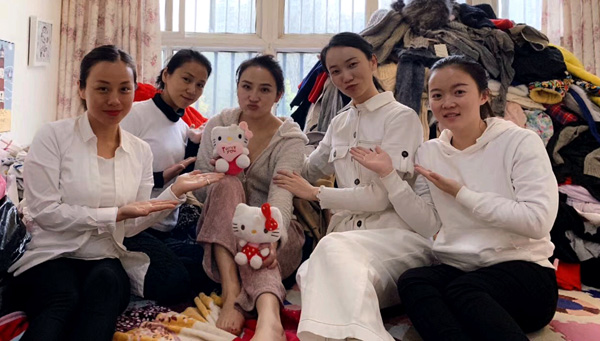 Convinced that this was the career she wanted, she quit her job as a legal consultant in 2015 before setting up her own home organization company in Shanghai in 2016, offering not only decluttering services but also classes to train professional organizers.
Han said that initially the concept of space organization was so new in China that even her company's registration administration department did not know how to define its business activities.
Now, Yien Organization has trained more than 300 professional home organizers who have provided over 310,000 hours of decluttering services nationwide.
"Factors such as improved living standards and the fast development of online shopping and delivery services have resulted in more and more people buying things they don't need. Without regular decluttering, their homes would soon be filled with unnecessary items," Han said.
"It doesn't help that there's a tradition in China of treasuring possessions. Most people don't have the habit of discarding useless items unless they are worn out."
According to a survey published in China Youth Daily early last year, nearly 76 percent of the 2,005 respondents polled said that they kept items they did not need. In addition, fewer than 40 percent said they regularly decluttered their homes, while 42.5 percent said they felt uncomfortable with having to discard their possessions.
As the sector in China is still new, one of the most common misunderstandings is that the services provided are the same as those for conventional house cleaning, Han said.