Culture control services taking off
By XU XIAOMIN | China Daily | Updated: 2019-06-12 09:22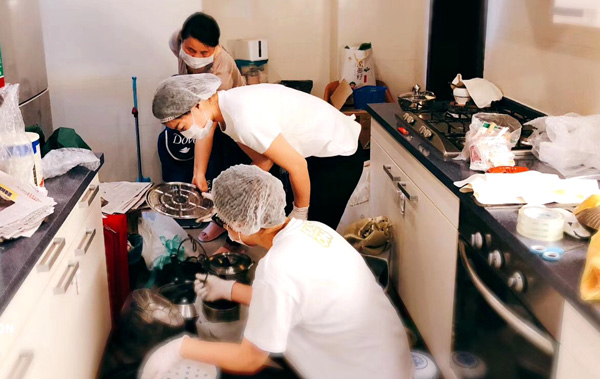 "Home organization is not home cleaning. It's completely different. Decluttering is not merely about disposal and sorting things out-it is a way to improve the relationship between people, their belongings and their space, which can help lead to a tidy and comfortable life. It is about education and bringing beauty and harmony into our living space," she said.
Professional home organizers typically carry out interviews with clients at their homes to learn about the requirements of the job before they start work.
While some projects only require a few hours' work, others can take days, depending on the situation. Home organizers usually wear gloves and masks to protect themselves. Many of the homes they work in have never been thoroughly cleaned or decluttered for decades.
Han said one of her most challenging projects involved a 12.5-square-meter apartment in Shanghai. Despite the small size of the property, it took 21 organizers seven days to sort through all the items that had been collected by an elderly couple for 36 years. Han and her employees ended up discarding 58 bags of useless possessions, each with a volume of about 1 cubic meter.
Mu Mian, a home organizer from Xiamen, Fujian province, said there are typically five steps involved in the process-emptying, classification, selection, positioning and storage.
"It is only after all the things have been emptied onto the floor that people realize how much they have hoarded," she said. "That really shocks them.
"Successful home organization is the result of fully understanding a family. We help them to rethink the relationship between humans and items and teach them how to keep essential things in order. We never aim to offer a temporary service," she said. "In most cases, we are happy that our clients are able to maintain their homes in an orderly state after half a year."