Giant panda returns home to mate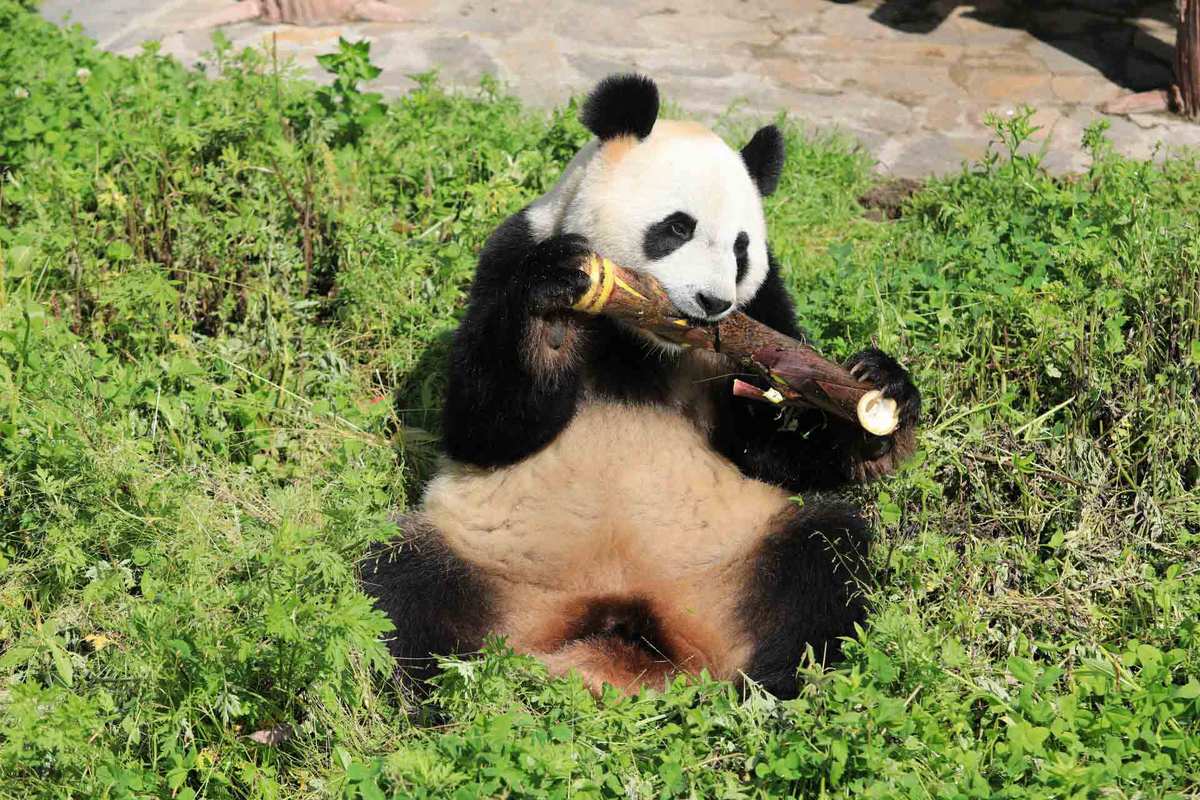 Giant panda Mengmeng, one of the triplets born five years ago at a safari park in Guangzhou, capital of Guangdong province, has returned to her hometown in Sichuan province for breeding, according to sources at the park.

Mengmeng now weighs over 90 kilograms and was included in the national giant panda breeding program after being found in full rut in December last year.

"The female giant panda is expected to breed more babies as she has multiple births in her DNA," said Li Guo, a zoologist with the China Conservation and Research Center for Giant Panda.
Mengmeng, born in the Chimelong Safari Park on July 29, 2014, mated with a male giant panda in May at the Wolong Shengshuping base in Sichuan province.

"Mengmeng is now under further observation as she has reported some pregnancy phenomena – she likes sleeping more often and being lazy in her movement," said Li.