US economy displaying self-inflicted wounds: China Daily editorial
chinadaily.com.cn | Updated: 2019-06-12 20:10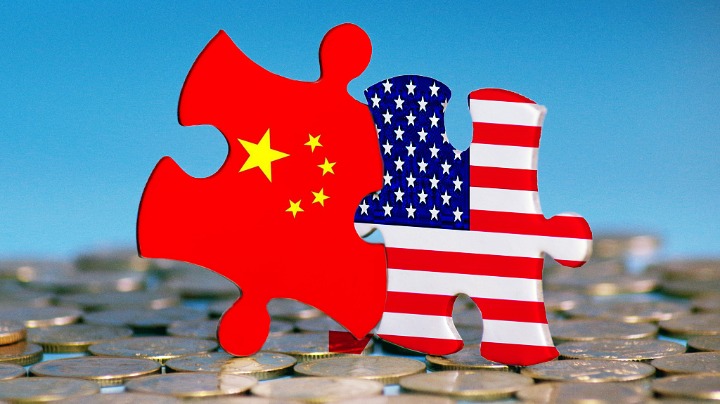 While Larry Kudlow, director of the US National Economic Council, tried to shrug off the worse-than-expected job increase in the United States last month, the lowest since October 2016, claiming that the performance of the US economy is not contingent on the outcome of the trade frictions with China, Washington might want to consider the harm its ill-judged trade war is doing to the US.
True, it is unreasonable to place too much stock in one month's data, as Kudlow said. But just 75,000 new jobs were added in May, markedly lower than the expected 180,000, amid widespread anticipation that the Federal Reserve will cut interest rates in the near future in an attempt to fuel the US economy.
And if the US administration continues to press its trade attacks on China, last month could mark the point when the US started to lose the Chinese market, as the Association of Southeast Asian Nations replaced the US as China's second-largest trade partner after the European Union.
So far this year, China's trade with the EU and ASEAN has increased by 11.7 percent and 9.4 percent respectively, and they account for 15.7 percent and 13.5 percent of China's total foreign trade. In contrast, China's trade with the US has fallen 9.6 percent so far this year, dropping to 11.7 percent of China's trade portfolio from 15.2 percent in 2017 before the trade frictions erupted.
Over the past five months, China's exports to the US fell 3.2 percent and China's imports from the US dropped 25.7 percent. Which means China has quickly found substitutes from Europe and Latin America for high-tech and agricultural imports from the US.
Although Vietnam's exports to the US surged by about 40 percent in the first quarter, its productivity and capacity cannot be mentioned in the same breath as those of China, and it is not as easy for the US to find a stand-in for China.
It is also worth noting that about 50 percent of the enterprises that are affected by the US tariffs in China are foreign companies, among which US companies account for the lion's share.
With larger space at home and abroad and more cards in hand, China will respond firmly if the US insists on escalating trade tensions, the Foreign Ministry stated on Tuesday, after the US president said he would impose further tariffs on Chinese goods if no deal was reached during the G20 Summit in Osaka later this month.
This is not to say China has not been feeling the effects of Washington's trade bullying. But Washington should stop trying to foster the illusion that it will emerge the winner from their scrap.