Vestas Wind Technologies vows to ramp up sustainable energy efforts
By Zheng Xin | China Daily | Updated: 2019-06-13 09:21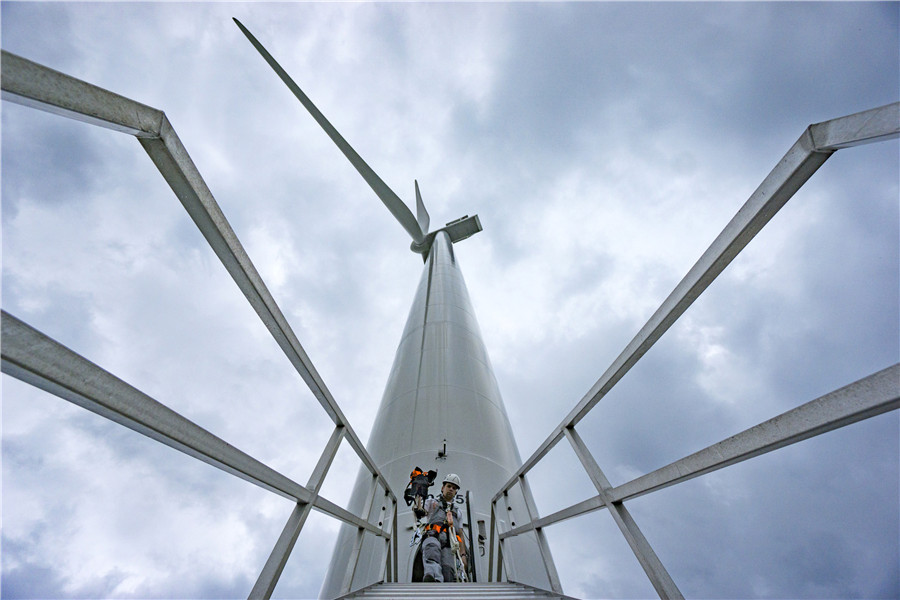 Danish wind turbine manufacturer Vestas Wind Technologies, the biggest player in its sector of the market worldwide, has pledged to continue providing sustainable energy solutions in China by taking an active part in shaping the future of the largest wind energy market in the world.
It has introduced the V155-3.3 MW turbine to the Chinese market on Tuesday in Beijing, targeting the low and ultra-low wind conditions in the central, eastern and southern parts of China which will lower the cost of energy by boosting single turbine annual energy production by 50 percent in those places.
Anne Vedel, co-leader and CTO of Vestas China, said the company has launched the new turbine in the Chinese market first and could go global at some point if it is suitable for specific market or project needs. First deliveries are expected to start in the second quarter of 2020, the company said.
"We hope our latest turbine will continuously help our customers reduce the cost of energy and ensure business case certainty, especially for low wind conditions," she said.
Xie Changjun, former deputy general manager of Guodian Group, said the turbines are tailor-made for the Chinese market and will boost power generating capacity in low and ultra-low wind environments with its light blade weight and boost generation capacity.
He pointed out that while domestic turbine makers including Goldwind and Envision are also speeding up in development and research on the high tower and long blade development, China's wind market will experience rapid development in the near future.
It built its largest integrated manufacturing complex in Tianjin in 2016 which is now playing a significant role in Vestas' global supply chain.
Analysts said the wind power sector has substantial potential in China during the next five years, and that there are also substantial opportunities for wind turbine makers at home and abroad.
Joseph Jacobelli, an energy analyst and Asia-Pacific CEO of clean energy producer Joule Power, said the growth of China's wind power generation has been astonishing in terms of absolute capacity.
"The very high pace of growth created some unique challenges including curtailment, the funding of the subsidies and ensuring that wind power does not disrupt supply stability," he said.
The National Energy Administration said the installed capacity of wind power stations in 2018 reached 184 GW, growing 12.4 percent year-on-year, with the country still rolling out new projects.
Li Chuangjun, deputy director of the new energy department of the administration, said the utilization of wind power last year also improved substantially while curtailment rates eased.
The government will continuously push forward facilitation of grid connection for wind and solar power, while coming up with new mechanisms to encourage the consumption of renewable energy to further reduce the curtailment rate, he said.