Musk hints Tesla may build more factories in China
chinaplus.cri.cn | Updated: 2019-06-13 13:30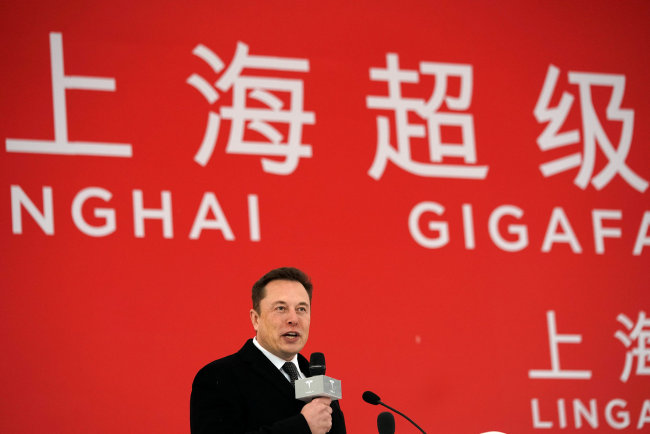 Tesla CEO Elon Musk hinted on Tuesday that his company could build more factories in China, as construction work continues on its factory in Shanghai, according to Bloomberg.
"China is pretty big geographically, so it may make sense to have factories in other parts of China in order to reduce logistics costs," said Musk at Tesla's annual shareholder meeting in Mountain View, California. "The faster you scale, the more cash you have."
But the Tesla CEO said the company wouldn't be rushing any future expansion. "We can't spend money too fast, you know, we'll run out of it," said Musk.