90 pct of parents find teenagers addicted to short videos: survey
Xinhua | Updated: 2019-06-13 16:26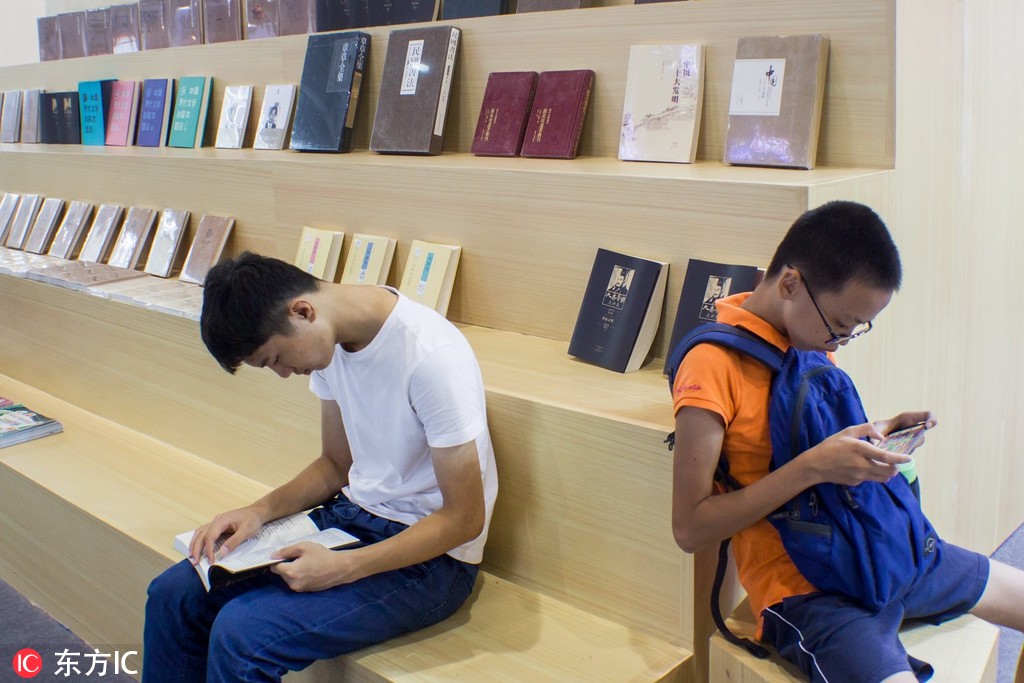 BEIJING -- Around 92.1 percent of parents in a recent survey think short video addiction prevails among teenagers, and 66.3 percent are worried their kids may imitate bad behaviors in the videos.
The survey, published by the China Youth Daily Thursday, polled 1,974 parents, over 70 percent of whom voiced concern that children addicted to short videos might lack interest in learning and life.
More than 50 percent of the parents surveyed say their children watch short videos for about 30 minutes to an hour a day, and 22.1 percent say their kids watch short videos for more than an hour, with only 3.2 percent reporting that their children never watch short videos.
Currently, about 21 online video platforms have launched systems designed to prevent addiction among adolescent viewers, which restrict the online time of teenagers and provide adolescent-friendly content.