Stricken villagers tell of flood ordeals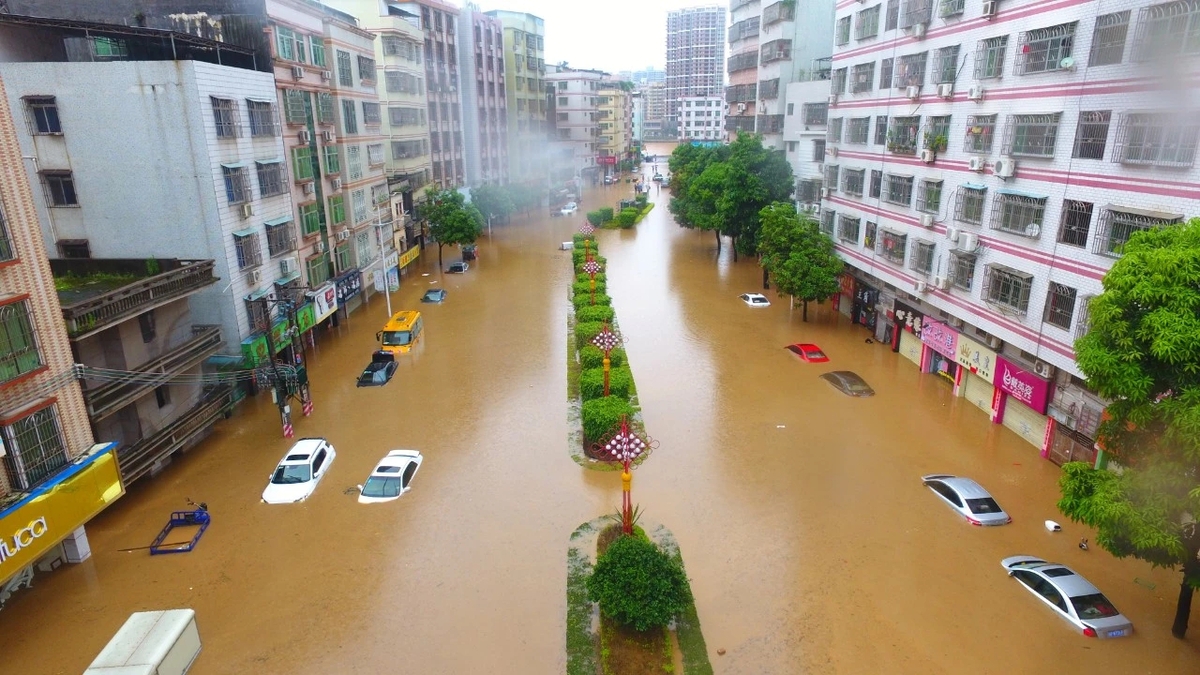 Deaths, landslides reported as waters inundate homes
Qiu Zhongrong held high a bag of food and candles as he mad his way through neck-high muddy water on a narrow road leading to his flooded home.
"I knew the way very well, so I could step on the more solid areas of ground. Otherwise, I would have drowned. And I'm 1.75 meters tall," he said.
Qiu said that on Monday morning, water from rivers that burst their banks caused sudden flooding to his home in Shipi village, Shangping township, Heyuan, Guangdong province.
He was in Heyuan when he heard from his sister, who lives in another village, just how serious the flooding was. His brother-in-law tried to drive him home until floodwaters reached the doors of their pickup truck. At that point, Qiu continued his journey on foot.
Qiu reached home shortly after 11 am only to see floodwaters nearly 2-meters high in the first floor of his three-story house. With the door unable to be opened due to the waters inside, he entered his home through a window. His parents and niece were still inside.
"I was really worried. My father is in his 70s, my mother is 57 and my niece is just 2," he said.
Qiu's mother had only managed to grab one can of baby milk power before she escaped to the second floor, which was not furnished.
"They were desperate," Qiu said.