Coca-Cola reaches out to Chinese youth through fashion
Coca-Cola, a world-famous beverage brand, has never been far from young people.
The sparkling soft drink, available almost everywhere in the world, has long been one of the most beloved non-alcoholic drinks among Chinese youngsters — though more and more diversified products such as coffee and tea are appearing to tap the same clientele.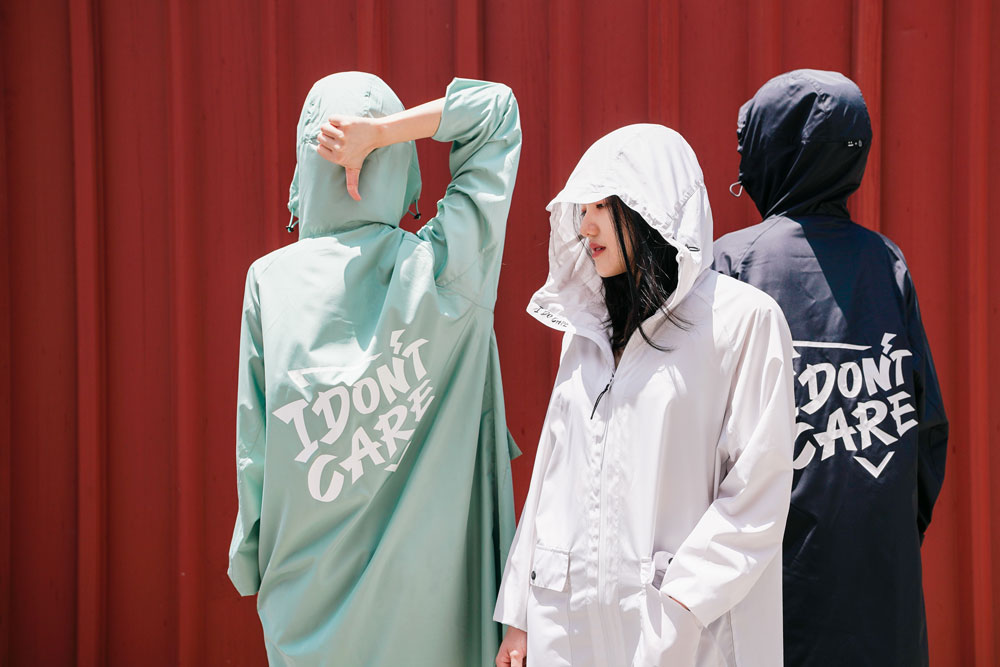 To better connect with young people, Coca-Cola is keeping pace with the fashion scene, where cross-industry, headline-grabbing collaborations are part of a trend along with the rise of street wear.
Riding on the success of its previous fashion collaboration with sustainable apparel brand HowBottle — the 24bag, a bag manufactured with recycled materials — the two companies have created an all-weather coat that saw a pre-launch on World Environment Day (June 5) and will hit the market Saturday.
The coat's four color variants carry environmental themes — glacier white, forest green, deep-sea whale black and "smiling at nature" pink.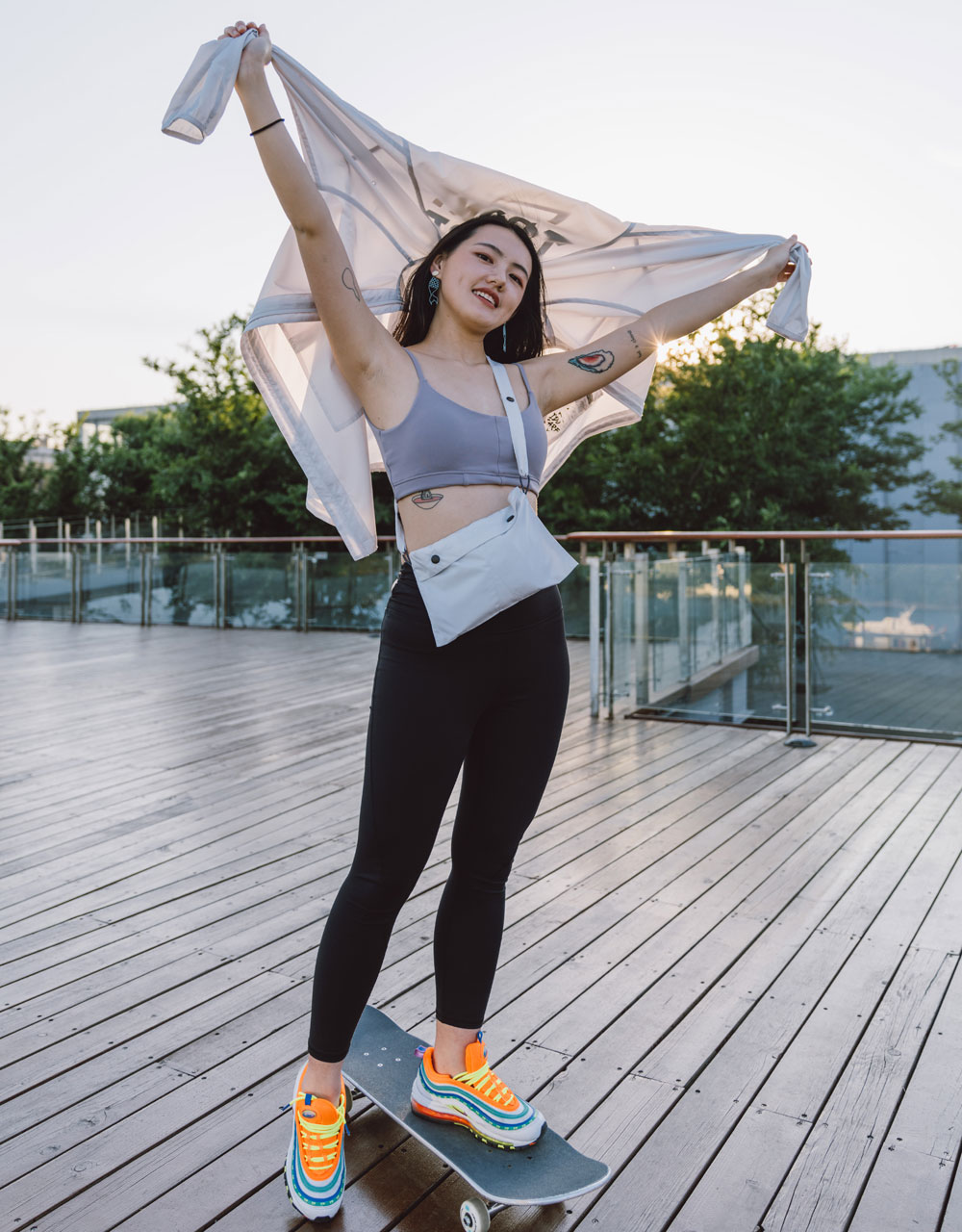 This move is just the beginning. Coca-Cola knows its target fashion clientele — style-savvy urbanite millennials and Generation Z. For this group, who dresses to impress by seeking community and authenticity through what they wear, a big-name co-creator is not enough. They open their wallets for fashion items that help them build a personal, smart image.
The coat's slogan serves this purpose well. On the back of the coat are the words "I don't care" which turn into "I care" when the coat is wet. This transformation lends itself to further interpretation. It's about personal choice - you choose to care or not. It encourages people to make a difference. By providing such choices, the coat gives youngsters their due respect as independent decision makers.
The coat is another recycled PET product made in the wake of 24bag's success. Made from 13 recycled PET bottles, it follows Coca-Cola's sustainable fashion stance as it also aims to reorient dogmatic ways of promoting recycling and environmental protection — this philosophy has it that people would rather make a change if they care than if they feel compelled to.
Unifying fashion and environmental protection, the company encourages its young customers to make a difference.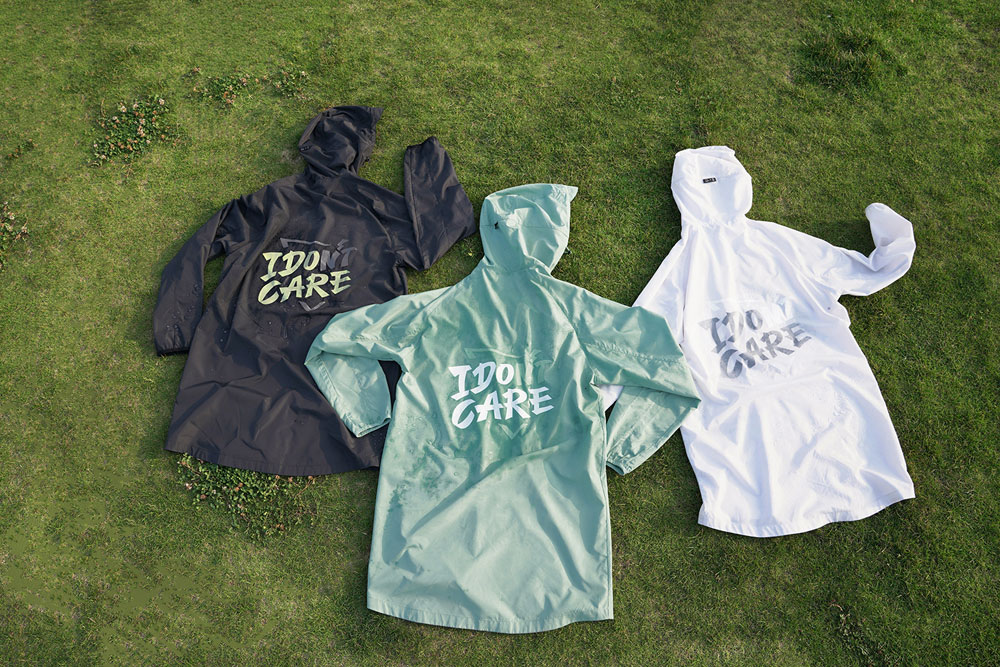 Both products are part of the company's 2030 Journey in China campaign. The company set a global goal last year to help collect and recycle the equivalent of 100 percent of its packaging by 2030.
"Public acceptance is the key to recycling, and the younger generation is the driving force. Promoting recycling in a more creative and fashionable way can motivate young consumers to take actions to join in caring about our planet," the company said.
This is sponsored content.
Attention please:
If you really like the coat, you could search for "在乎衣" and buy it on Taobao.
Or you could win a free coat here by joining our discussion.
There must be some memorable moments that have triggered positive change to you by turning the attitude from "I don't care" to "I care".
Share these moments in the comments section below. We'd like to hear inspirational and beautiful stories from you.
We will pick five readers from the top 20-liked comments before 5:00 pm on June 16. They will each get a coat sponsored by Coca-Cola.
如果你喜欢在乎衣,欢迎前往淘宝并搜索"在乎衣"进行购买。
或者也可以在评论区参与互动,就有机会免费获得一件"在乎衣"。
本期的互动话题是:有哪些以前不在乎,现在却认真在做的事情?我们希望在评论区看到温暖且有正能量的故事分享。
我们将抽取评论中点赞排名前20中的5名读者(截至6月16日下午5点),送出由可口可乐中国提供的"在乎衣"一件。