Saving lives from Xiangjiang waters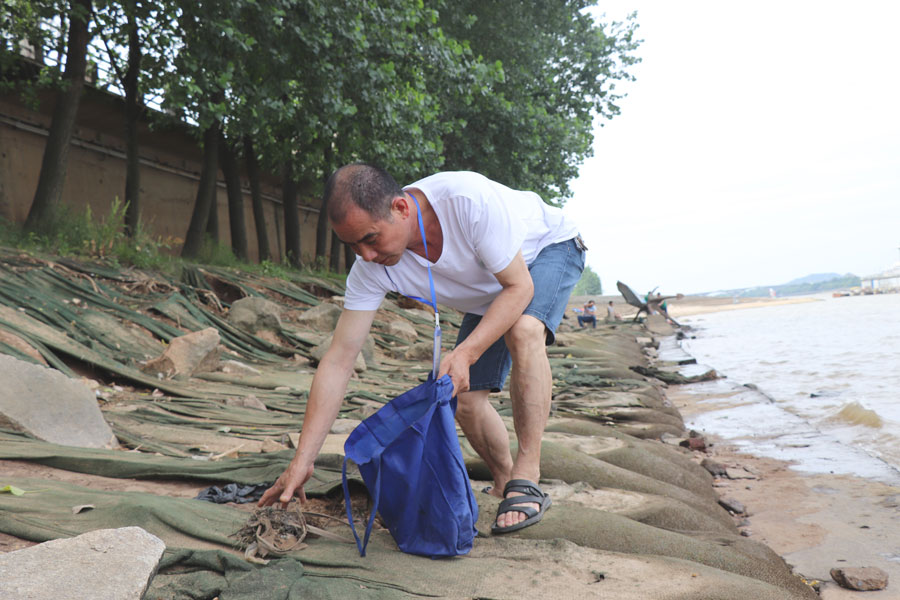 Changsha native Zhou Haiming has rescued locals from the river for years, but his efforts went largely unnoticed
Years ago, the dog days of summer in southern China meant spending a lot of time in the river. For many children growing up by the Xiangjiang River, the largest in Hunan province, it was more like a water park. However, those cool waters could be dangerous if they were not careful.
One summer day in 1975, Zhou Haiming went to the river in Changsha, capital city of Hunan, to meet his friends. Every week, the boys would swim in the wide and sluggish river. As a son of a local fisherman, Zhou was trained to be a swimmer, and his skills were put to the test that day.
As he was preparing to jump into the river, Zhou caught sight of a girl struggling in the water. Zhou quickly dived into the river to rescue the girl, who was underwater and gasping for air.
"I jumped into the water immediately and swam to the girl," Zhou said. "After I found her, I grabbed hold of her hand and tried to swim back. I had never done that before, but all I was thinking about at that time was to pull her back with all my strength."
Within a few minutes, Zhou had dragged the girl back to the riverbank. She was saved. However, when the police and doctors arrived, Zhou left quietly.
The girl he saved was 13 years old, while Zhou was only 12 years old at the time. That day was probably an ordinary day for most people, but it marked the start of Zhou's river rescues. Over the next four decades, he jumped into the same river 12 times and saved 14 lives.