Quotable quotes from 11th Lujiazui Forum 2019
Editor's note: On Thursday, the very same day when the Shanghai Stock Exchange launched a new science and technology innovation board, the 11th Lujiazui Forum 2019 kicked off in Shanghai.
With the theme of "Accelerating the International Financial Center Development and Promoting High Quality Economic Growth", the two-day forum gathered government officials, regulators, financial and business leaders, as well as renowned economists and scholars from home and abroad to discuss hot topics such as China's economic trends, the new sci-tech board, the renminbi exchange rate, capital market reform and financial opening-up.
Here are some of the quotable quotes captured from the forum.
Chinese Vice-Premier Liu He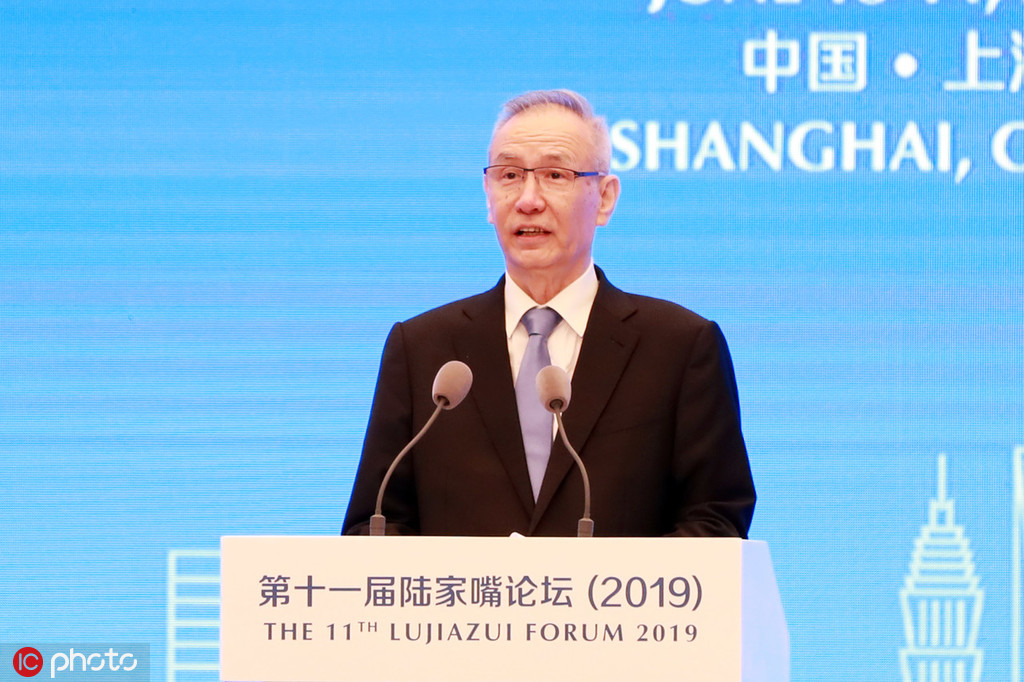 At present, China's financial situation is generally stable, and the phased target of preventing and defusing financial risks has been achieved.
In accordance with the requirements of "standardization, transparency, openness, vitality and resilience", we should adhere to a reform direction that's market-oriented and based in law, pay attention to referring to international practices, and constantly improve the basic system of the capital market to make it truly become a barometer of economic operation and a booster for promoting high-quality economic development.