Quotable quotes from 11th Lujiazui Forum 2019
Yi Huiman, chairman of the China Securities Regulatory Commission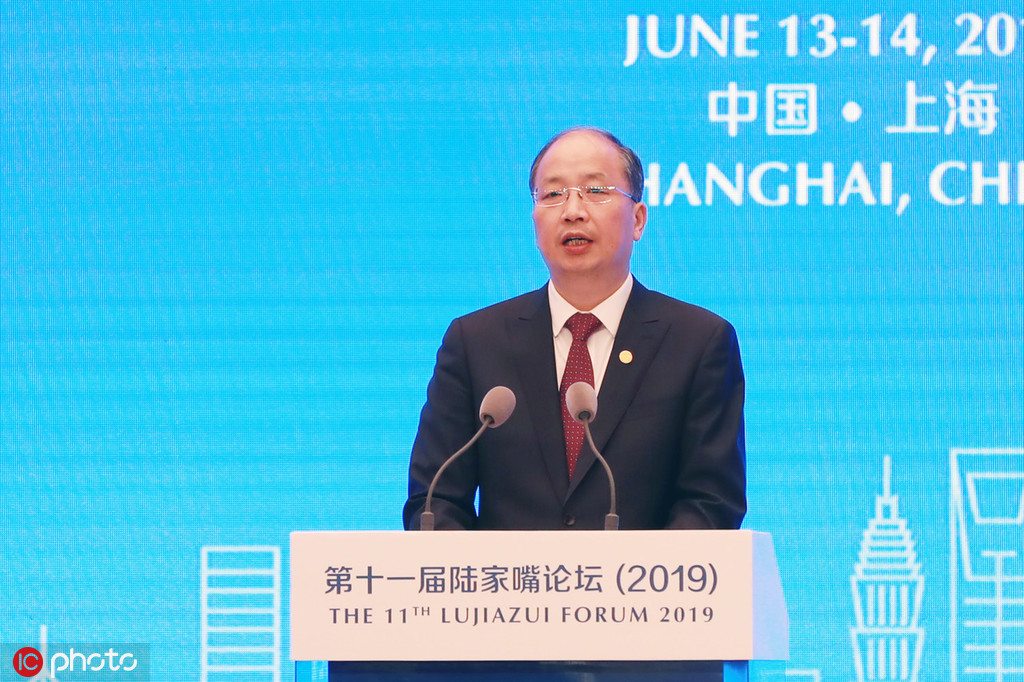 It is a brand-new exploration to set up the new science and technology innovation board and pilot the registration-based IPO system. In the process of exploration, we may encounter various difficulties and challenges.
Especially in the initial stage of listing on the board, investors should pay special attention to several new changes.
First, the listed companies on the board will go through the market test, which is a sorting-out process that may make delisting more normal. Second, the phenomenon of high valuation issuance may increase. Third, in the early stage of developing the board, the market supply and demand are unbalanced and the new trading mechanism needs a process of adaptation. Fourth, as science and technology-based firms have fast technology iteration, long investment cycle and great uncertainty, investors should treat them rationally. Fifth, in the initial stage of the pilot project, the institutional innovation of the board still needs to be further tested in practice, and there is a partial running-in process.