Return from heaven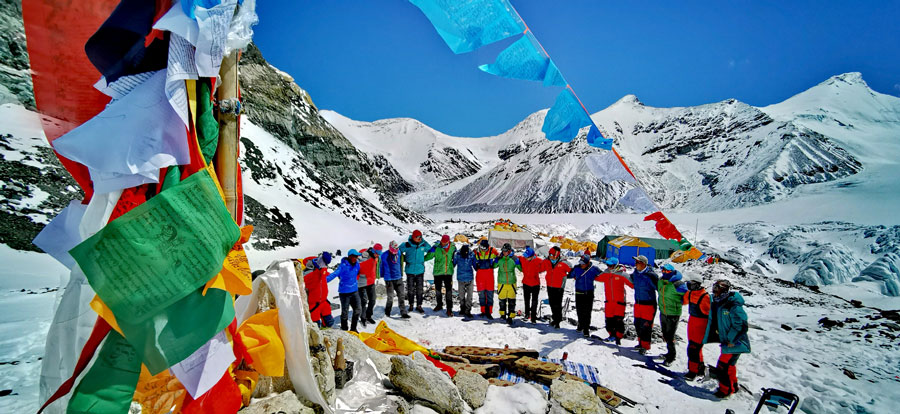 PURPOSE AND PASSION
Tashi Phuntsok had just completed his training at the guide school in Lhasa, Tibet. With nowhere to go, he spent his days drinking beer at a local bar and wondering gloomily what direction his life would take.
Earlier, recruiters had come to his hometown in Dingri county, looking for mountain talent, and he was mesmerized by the array of specialized climbing gear, the colorful ropes, the hardware, the extreme adventure posters and especially the eye-catching clothing for high-altitude work. It all seemed special. So he signed up.
Tashi Phuntsok's passion for guide work soared, as did that of his classmate Tatse, who had recently completed courses at a local sports school. For them, the work has become much more than a job or source of income. It's a life dream and a responsibility wrapped in a package of mountain mysticism.
It was tough going at first, Tatse said, especially working with the established Sherpas in the area. "Without much experience, I fell behind while climbing, and the Sherpas looked down on me. I felt despair at first, but I didn't give up. I got better."
When a Sherpa guide became unable to continue escorting a client on Qomolangma in 2005, Tatse took over from 8,300 meters to the summit - 8,848 meters, including the snow - and he reached the top for the first time. Above him was nothing but sky.