Return from heaven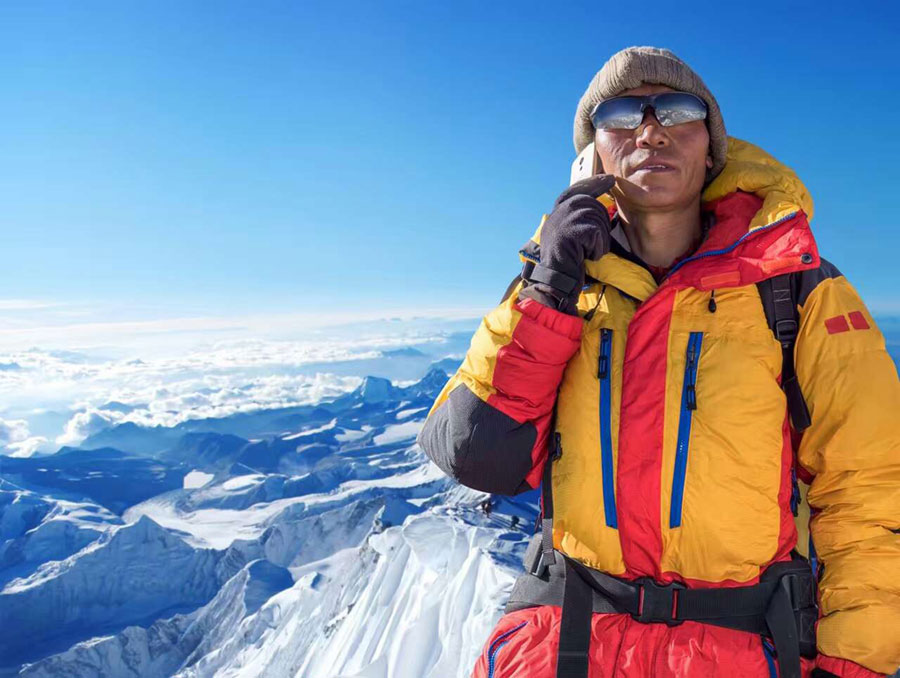 PEAK OF DANGER
Mountain weather can change in a heartbeat, shifting as if by the will of some mercurial diety. And it can be deadly. High on Qomolangma, winds commonly howl at 160 kilometers per hour. In February 2004, the wind was measured at 280 km/h at the summit. The cold breath of the gods can literally blow climbers off the mountain. Blizzards and avalanches present other dangers. Camps are characterized by the incessant, loud flapping of nylon tents throughout the night.
"Sometimes you can hardly stand up in the wind," Tatse said. "I've had to crawl on the ground to keep moving forward."
Disasters go with the territory. In 2015, when he was guiding, Tatse felt the magnitude 8.1 Nepal earthquake at an altitude of 7,028 meters.
"After a big sound, a terrible roar, the earth trembled under my feet and I saw a giant piece of ice as big as a house rushing toward us on one side," he said. "I thought it was punishment from the mountain and that death would come to me soon.
"Fortunately, the ice block hit another one, and the danger was averted by chance. More than 20 of us were saved."
The incident reinforced his deep spiritual feelings. No one conquers Qomolangma. The mountain humbles you. It is sacred ground.
"I hate it when people say they have conquered the mountain," he said. "From my heart, I feel nature is mighty and people are weak and fragile. For me, as I climb, I don't want to disturb the gods. My feelings are humble and respectful."
He doesn't approve of the worldliness that outsiders bring - the discarded trash, the occasional barbecues and even high-altitude sex. "I hate seeing those things," he said.