VC and PE companies race to catch rising STAR market
By Cheng Yu | China Daily | Updated: 2019-06-18 09:10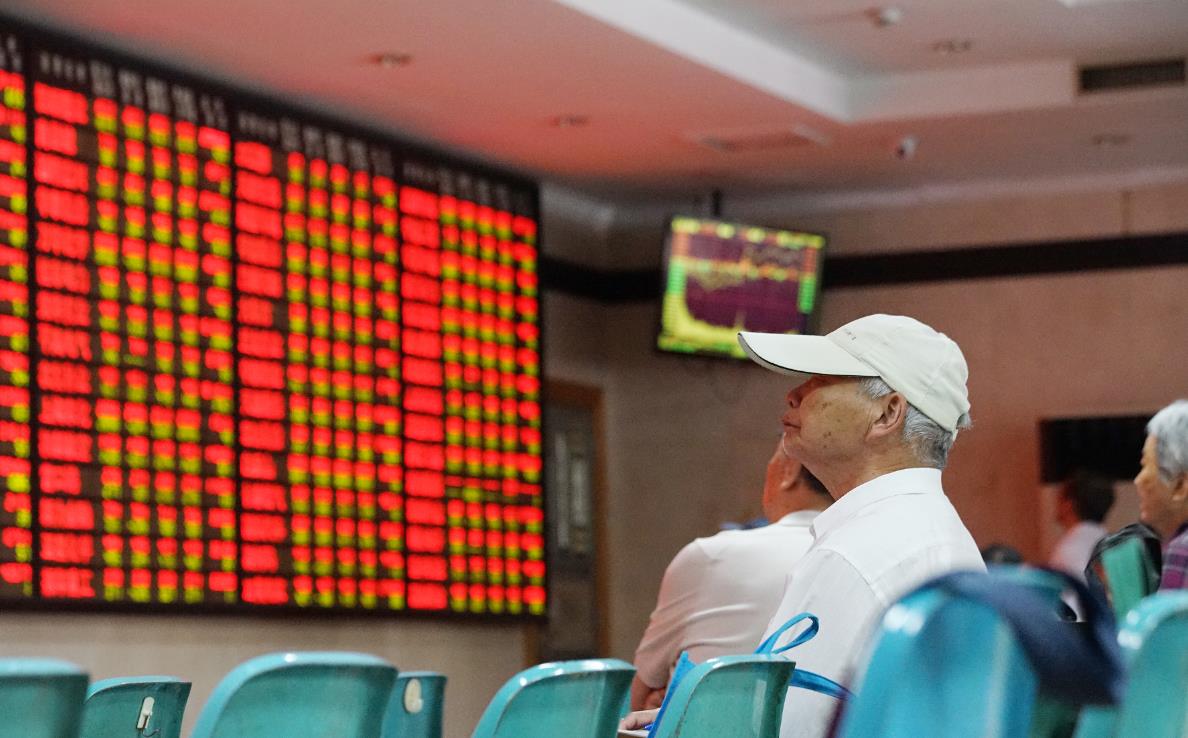 Chinese venture capital and private equity firms are moving "fast and furious" to catch up with the high-speed railway of the country's STAR Market, or the Nasdaq-style tech board.
As of Monday, Chinese VC and PE firms have spearheaded 105 companies' applications to be listed on the board. These companies accounted for 85 percent of the total firms that have applied, according to a report of Securities Daily.
Among those investments, companies focused on computer, communications and other electronic equipment manufacturing were dominant.
Other leading industries include special equipment manufacturing, software and information technology services, as well as pharmaceutical and chemical raw materials. Altogether, these four areas accounted for 82 percent of the firms seeking listing on the board.
The STAR Market, dubbed informally the science and technology innovation board, is the first submarket of China's capital market to adopt the registration-based initial public offering mechanism. The market officially opened at the Shanghai Stock Exchange on Thursday.
The exchange had received applications to list on the new board from 123 companies by Monday, nine of which got IPO approvals from the Shanghai bourse.
The report also showed that Shenzhen Capital Group Co Ltd topped other VC and PE investors by investing in 10 companies seeking listing on the board, followed by Fortune Capital, CICC Capital and Suzhou-based Oriza Holdings.
Ni Zewang, chairman of Shenzhen Capital Group, said that with the inauguration of the STAR Market, the investment firm will embrace its "harvest time".
"The registration-based tech board will reform key elements of the capital market, including valuation, issuance, information disclosure, trading and delisting, which will reshape the VC industry and propel institutions to do more professional investments," Ni said earlier to media.
Shenzhen Capital Group has long insisted on investing in high-tech enterprises with independent innovation and in emerging industries, including information technology. biotechnology, new energy and high-end equipment manufacturing, it said.
Liao Junxia, a PE fund of funds partner at CreditEase, a Beijing-headquartered fintech company, said: "The STAR Market will add an exit channel for VC and PE firms, which is expected to improve their efficiency."
"The new board is a breakthrough for investments. The delisting rate of it will be 10 times that of other submarkets of the A-share market," said Fu Lichun, research director of Northeast Securities.
About 150 high-tech companies will get listed on the new board this year, raising about 50 billion yuan ($7.23 billion) to 100 billion yuan, CITIC Securities forecast. That compares with 105 IPOs on the Shanghai and Shenzhen bourses last year.