Lush wetlands brighten the landscape in Gansu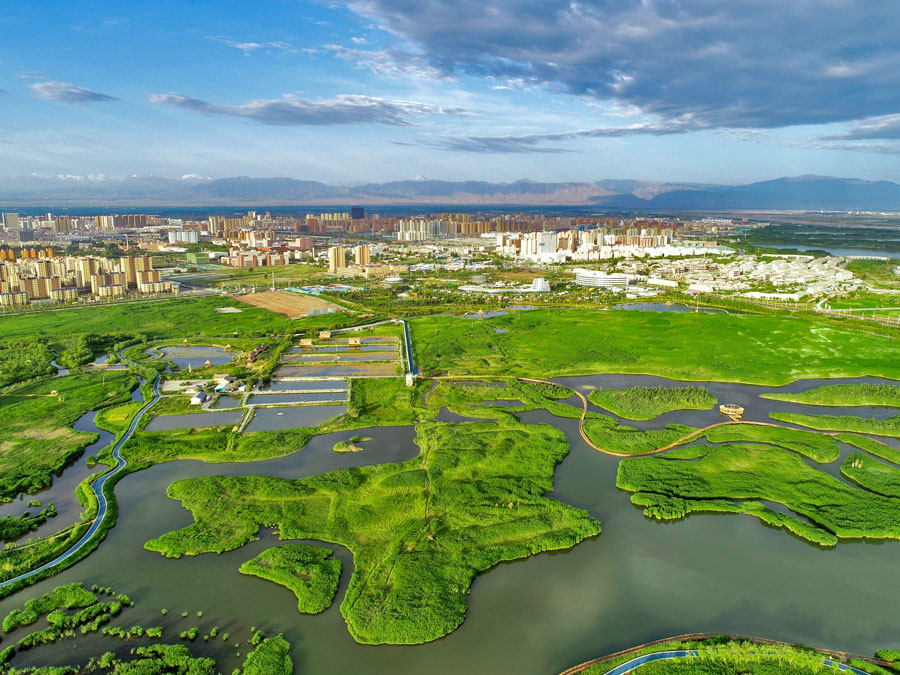 Aerial images of Zhangye National Wetland Park were captured in the early morning of June 16. The park looks spectacular under the sunlight, with lush reeds and the sparkling water of the lake.
Zhangye National Wetland Park, located in Northwest China and the northern part of Zhangye city in Gansu province, remains closely connected to the urban area.

The park covers a wetland area of 4,133 hectares and mainly lies in the groundwater overflow area at the northern suburbs of the city, adjacent to the urban area, making it the nearest wetland park to a city in China.

Wetlands serve as important components of the fragile ecosystem in the Zhangye Oasis, an inland arid zone, as they are critical for water conservation, water resource regulation and storage, water quality improvement, biodiversity, desertification prevention, and the enhancement of the climate outside the region.

As key environmental support systems in the region, wetlands also help preserve the middle and lower reaches of Heihe River and Zhangye Oasis.