Woman doesn't let leukemia stop her from earning pharmacy degree
By CANG WEI | chinadaily.com.cn | Updated: 2019-06-18 21:55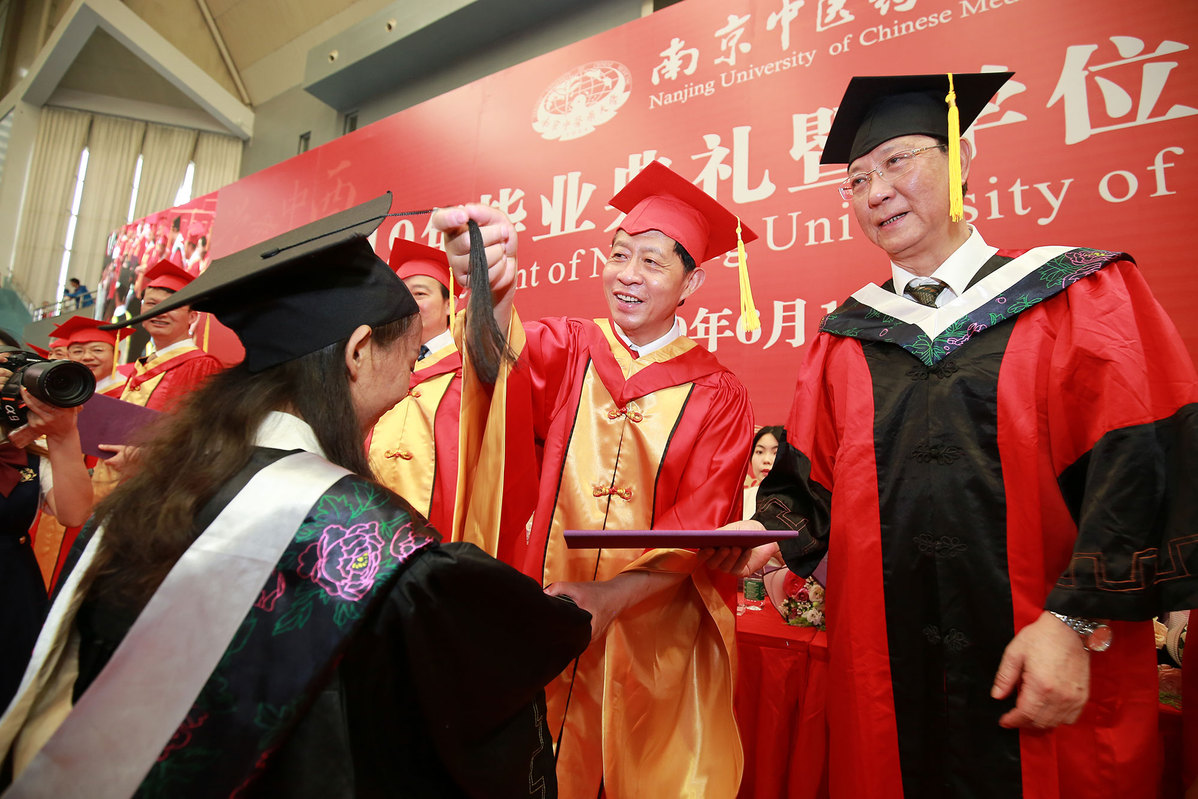 However, she developed cataracts, femoral head necrosis in both legs and a lung infection. Due to severe intestinal rejection followed by the transplant surgery, her weight at one point plummeted to 30 kilograms.
In September 2018, Sun continued with her studies and finished her thesis defense from the hospital via an online chat platform.
Sun said that she will rest for a while after graduation and hopes that one day she can find a job to support herself and her family.