Nations should join hands to explore outer space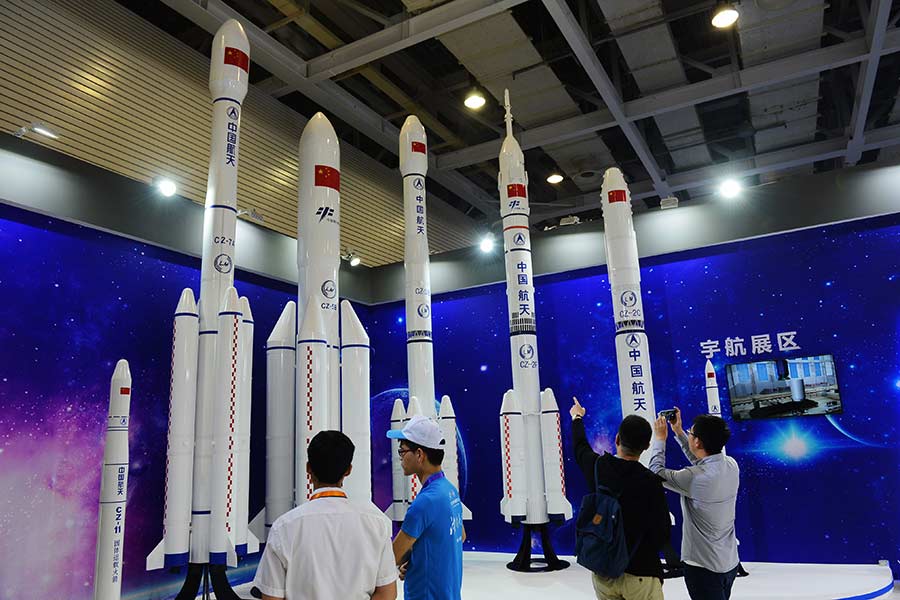 Last week's announcement that 17 countries would conduct nine experiments on board China's planned space station as part of the first round of projects has sent a strong signal for international cooperation and peaceful use of outer space.
I was fortunate enough to witness that exciting moment when Hao Chun, director general of China Manned Space Agency, and Simonetta Di Pippo, director of the United Nations Office for Outer Space Affairs, jointly announced the projects in Vienna. The projects, which cover aerospace medicine, space life sciences and biotechnology, microgravity physics and combustion science, astronomy and emerging technologies, are meant to benefit human development.
Hao and Simonetta said they would soon start working on the second round of projects on board China's space station, which is scheduled to be completed in 2022.
China has been making headways in space exploration, including successfully landing Chang'e-4, a robotic spacecraft, on the far side of the moon on Jan 3. It was the first ever such attempt and landing. China's success comes at a time when some US politicians are talking about space race and pushing for US Space Force as a new wing of the US armed forces, reminding one of the rhetoric during the Cold War.
As two large space-faring nations, China and the United States have every reason to cooperate in space exploration. However, that endeavor has been severely hampered by the Wolf Amendment in 2011, introduced by then Republican Congressman Frank Wolf from Virginia. It prohibits NASA from cooperating with Chinese scientists working for government-funded entities.
NASA and China did manage to collaborate in sharing data in the Chang'e-4's moon landing mission, though.
NASA administrator Jim Bridenstine had told news media earlier that he hoped the two countries could share data about the moon. He said that "understanding and characterizing the moon and doing that kind of science is in the interest of all humanity" and "it's not something any one country should try to retain for itself".
At the 69th International Astronautical Congress in Bremen, Germany, on Oct 1, Bridenstine and Zhang Kejian, head of the China National Space Administration, both expressed interest in working together.
In Washington a few years ago, I heard the same strong desire for cooperation, including in the Mars exploration, from then NASA administrator Charles Bolden, once an astronaut himself.
Even during the height of the Cold War, the US and the Soviet Union cooperated in space in what is known as the Soyuz-Apollo experimental flight in July 1975. The first joint US-Soviet space flight literally put an end to the space race.
Despite the frayed relationship between US and Russian politicians, NASA and its Russian counterpart Roscosmos marked the 20th anniversary in November of their cooperation in the International Space Station. The two countries also plan to collaborate on developing a moon orbiting outpost.
While the ISS has welcomed scientists and astronauts from many countries, Chinese scientists and astronauts are not allowed to participate due to US opposition. But, as was evident at last week's event in Vienna, China is open to international collaboration in space exploration. China and Europe Space Agency, for example, have stepped up their cooperation in recent years.
During my trip to Turin, Italy, this week, Guido Saracco, rector of the Polytechnic University of Turin, talked about how Italian scientists are working on projects relating to China's space station.
Close international cooperation in space exploration will be win-win for all countries, given the limited resources of one country. For China and the US, it may very well set a good example of cooperation and help ease tensions in the overall relationship.
The author is chief of China Daily EU Bureau based in Brussels.
Most Viewed in 24 Hours
China Views