Unusual but true: Cuban artist paints underwater
Share - WeChat Cuban artist paints underwater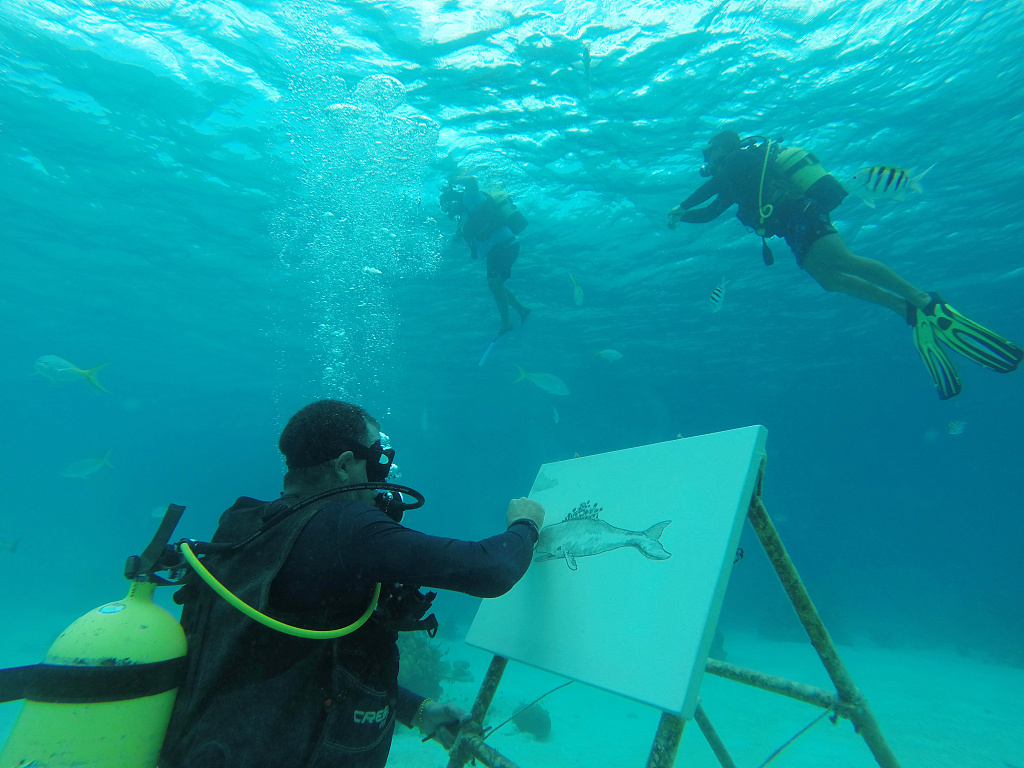 Some artists like to go on a countryside retreats.
For Cuba's Sandor Gonzalez, there is no better place to sketch than several meters below the surface of the sea, surrounded by Caribbean fish and coral forms.
The 42-year-old first won renown at home and abroad for his predominantly black-and-white, haunting images of imaginary cityscapes, inspired by a trip to Europe.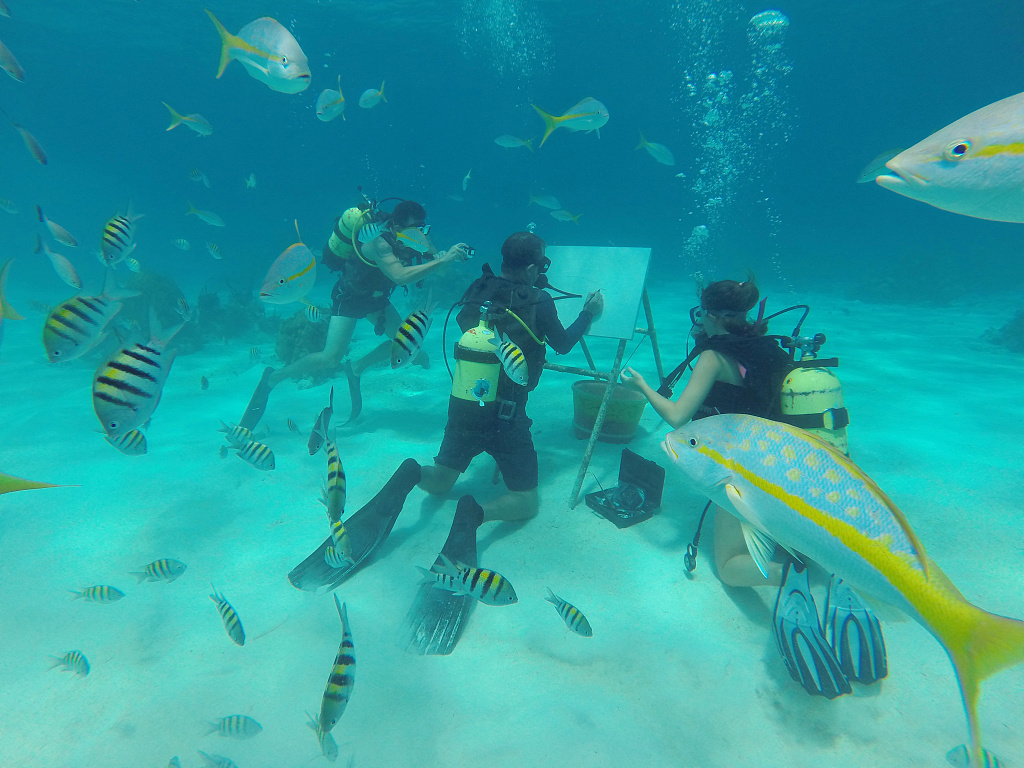 "This started off as a hobby, as a passion," he said, "But now I really need to come here, immerse myself and create below water, because there is a peace there that you simply cannot find on dry land."
He is now hoping to get state permission to sell his work and develop the area as a center for underwater art.