China Telecom brings joy to village children
By Tan Yingzi and Deng Rui in Chongqing | China Daily | Updated: 2019-06-25 21:44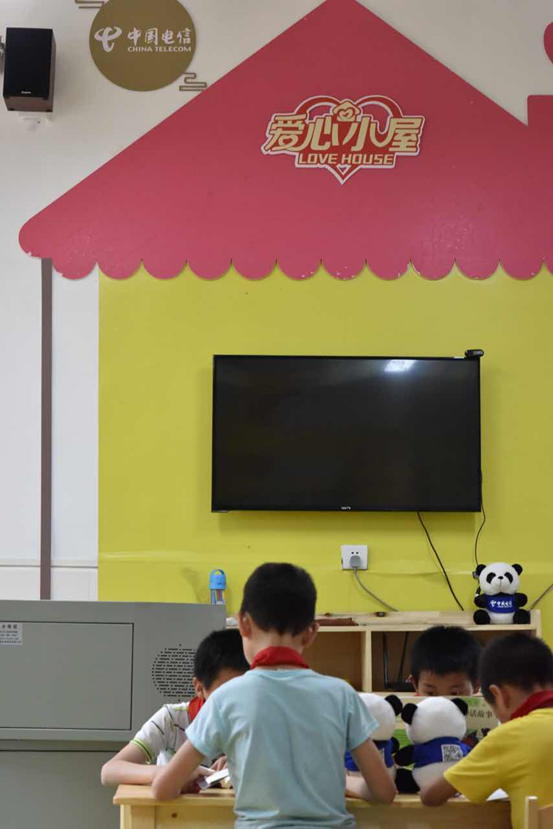 China Telecom is providing 18 charity stations to provide free video communication service for children in the rural poor villages of southwest China's Chongqing who are left behind by parents working in cities.
Since January last year, the company has completed 17 such stations, offering 6,630 free services for rural children.
On Thursday, a new station opened in Liangqiao Primary School in Xiushan county, where 145 out of 170 students have parents working away in cities.
The company also showed a movie for the students there, part of its "Dream Movie Theater" program for rural kids.
"Going to the movies is a very common thing for urban kids, but children in the rural villages seldom have the chance to do that," said the organizer from the company. "We want to bring joy and care to them."
By the end of August last year, there were about seven million children left behind by parents working in cities, according to a government report in May.