From Sichuan to Xinjiang: one woman's journey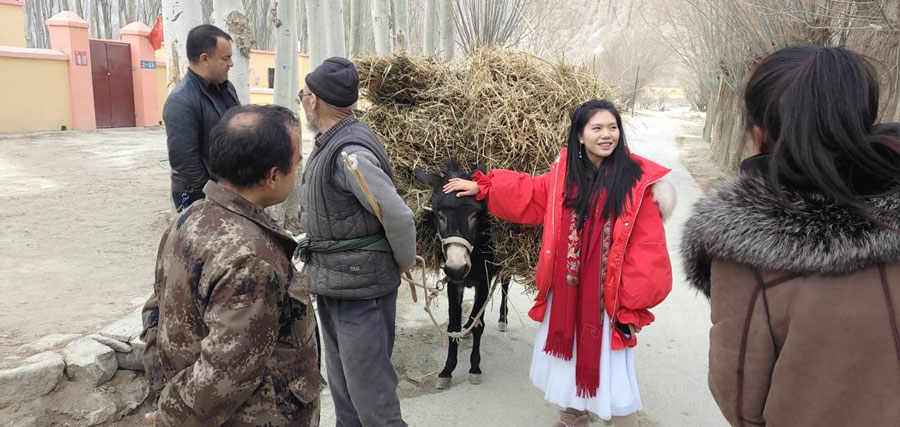 Li Wenjuan, 30, from Sichuan province, has been praised by villagers in Bulunkou township, southern Xinjiang Uygur autonomous region, for her energy and enthusiasm.
Li, who came to Xinjiang five years ago, is now Party chief of Bulunkou, part of Kizilsu Kirghiz autonomous prefecture, or Kezhou, in the westernmost part of China.
Kezhou stretches across the Tianshan Mountains, Kunlun Mountains and the Pamirs Plateau, and over 90 percent of the area is mountainous, with the region's geography restricting growth to a certain extent.
While most people are trying their best to leave this place, Li continues to work there, helping "lead the people to live a moderately comfortable life."
Li traveled some 4,500 kilometers from her hometown in Sichuan to Xinjiang in 2015, the same year her father died. Her mother passed away in 2008 when she was in high school.
"I was even not by my dad's side in his last moment of life. It's the greatest regret for me," Li said with tears.
"My father always wanted me to be someone useful for the country. I planned to join the army years ago, but I was too skinny and short to be a good soldier. Then there was a chance for me to work in Xinjiang. After I arrived here, I immediately decided to stay," she said.
Before she took office in Bulunkou, most villagers here depended on subsistence allowances and rearing yaks and sheep. "I encouraged them to earn money and live by their own hands," Li said.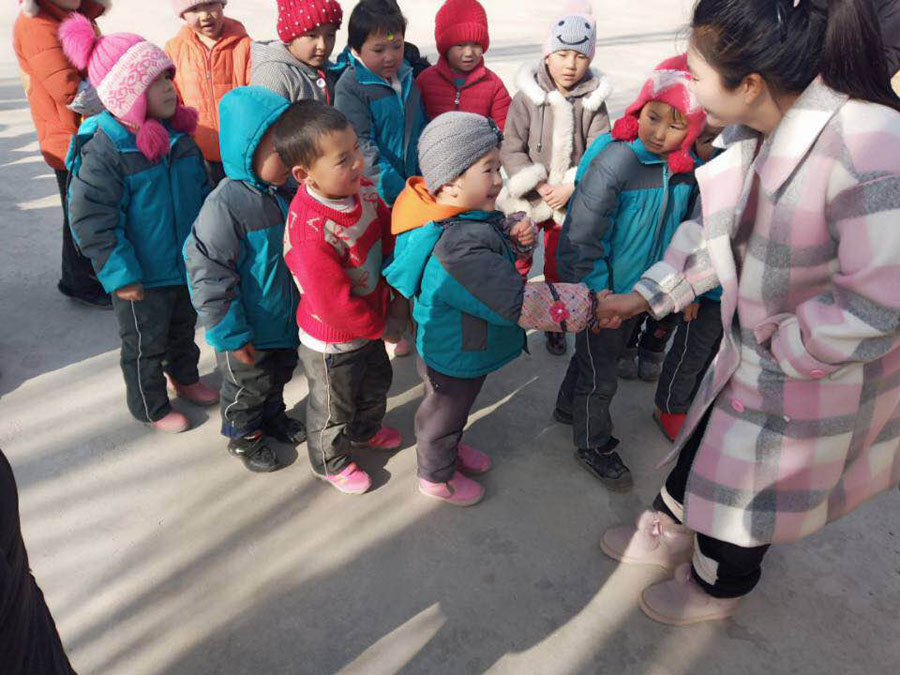 "These people are poor in living, but they can't be poor in mind, so they must have their own ways to support their families and shake off poverty," said Li.
The township has sightseeing and cultural resources, such as the scenic spots of the Baisha Lake, Muztagh Ata, as well as the poem Epic of Manas.
Li came up with ways to help increase villagers' incomes.
"I want them to make money in their favored way, instead of forcing them to be migrant workers. Our township is richly endowed by nature, so I thought we could start with tourism-related business, such as agritainment."
Her efforts have been rewarded. In 2019, tourism in Bulunkou township brought in 250,000 yuan ($36,337) during the May Day holiday, compared with 80,000 yuan in the same period last year.
Currently four administrative villages out of five in the township have been lifted out of poverty. "Some villagers even voluntarily withdrew from the subsistence allowance, which is so touching," Li said.
"I want to change the poor situations here. More importantly, I want others to know that Xinjiang is not backward and underdeveloped as they thought," Li said. "Everyone here is making efforts to make it a better place."