Electric carmaker NIO recalls 4,803 vehicles
By Yang Yang | chinadaily.com.cn | Updated: 2019-06-28 13:48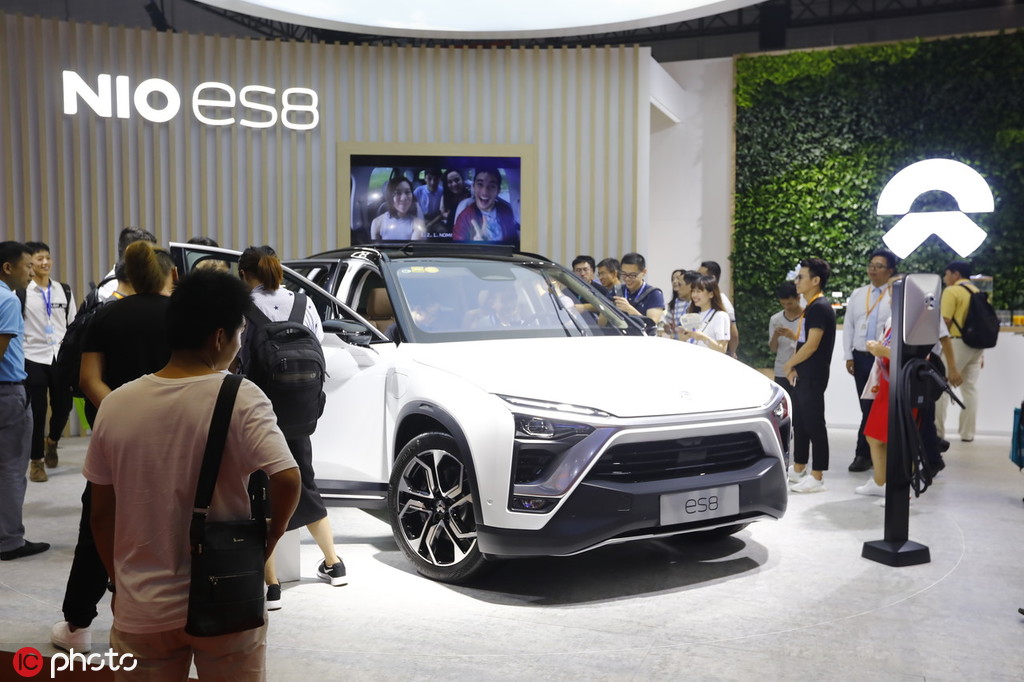 China's electric car startup NIO recalled 4,803 ES8 vehicles, about one-third of the company's first batch for delivery, Beijing Youth Daily reported on Friday.
The company also promised to compensate all property losses caused by accidents due to battery quality according to law, the report said.
Starting from June 27, the company recalled the 4,803 ES8 electric vehicles with power battery packs manufactured between April 2, 2018, and Oct 19, 2018, according to a notice from the State Administration for Market Regulation.
The power battery pack used in the vehicle within this recall range is equipped with a module of the specification model NEV-P50, which has the voltage sampling harness in an improper position, where it could cause a fire.
Electric carmaker NIO will replace the power battery pack with an improved version for vehicles within the scope of the recall for free to eliminate safety hazards.
At least three NIO ES8 vehicles had self-ignition accidents in the past three months and the State Administration for Market Regulation has started investigating the vehicles in these incidents.
Apart from recalling vehicles with safety hazards, the company has also established a transdepartmental investigation team to optimize the quality management system of their products in cooperation with supply chain partners.
By May this year, NIO had delivered over 170,000 ES8 vehicles, and the 70 kilowatt-hour battery packs produced after Oct 20, 2018, have been equipped with modules of the specification model NEV-P102, which has no safety hazards, the company said.