First Shenzhen-Hong Kong helicopter flight takes off
By Qiu Quanlin in Shenzhen | China Daily | Updated: 2019-06-28 20:04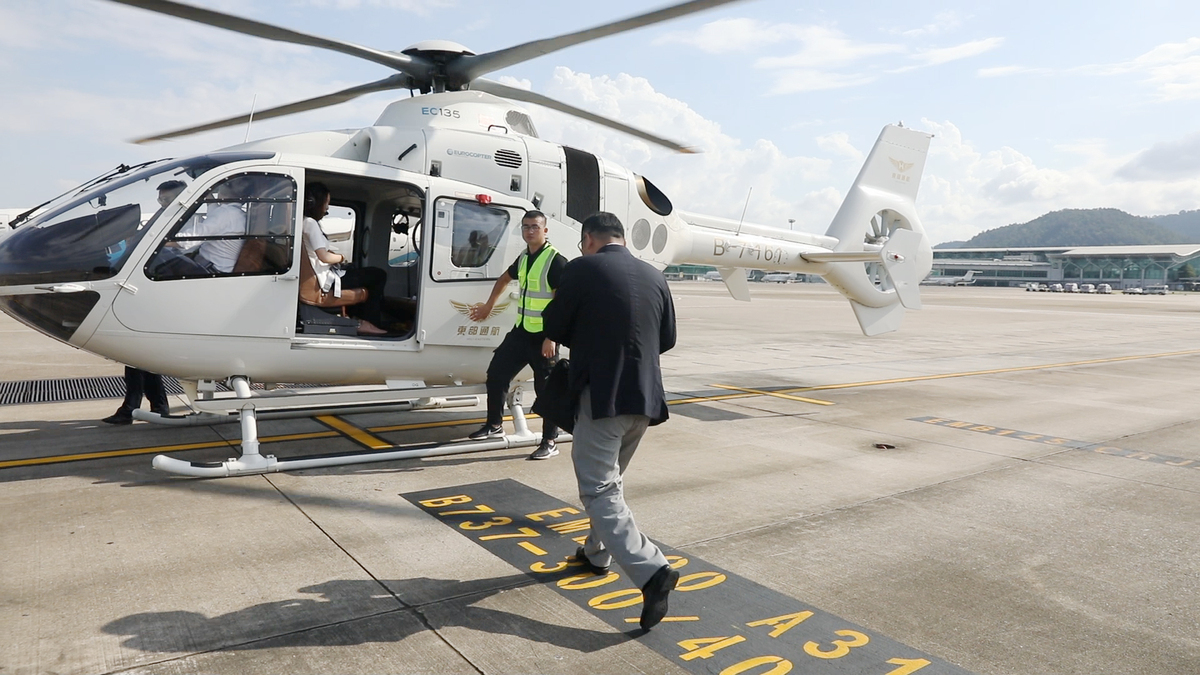 The maiden helicopter flight between Guangdong province and neighboring Hong Kong was launched on Friday in Shenzhen, a move that will help greatly increase travelling efficiency between the economic powerhouse in South China and the special administrative region.
The cross-border helicopter flight will help cut travel time from Hong Kong from Shenzhen to just 15 minutes, according to the flight service provider, Shenzhen Eastern General Aviation Co.
Usually it takes about three hours by land, given that cross-border customs clearance consumes considerable time.
"Demand for a cross-border flight service is increasing between Hong Kong and Shenzhen, where a number of transnational companies have already developed huge overseas businesses," said Zhao Lin, chairman of the Shenzhen Eastern General Aviation Co.
According to Zhao, the company is committed to building a faster transportation network in the Guangdong-Hong Kong-Macao Greater Bay Area by building up to 1,000 helicopter strategic platforms within the next five years.
"The faster low-altitude transportation network will expand to 500 kilometers around Shenzhen," said Zhao, adding that the Greater Bay Area will be reached by a 15-minute helicopter ride within the next few years.
In addition to business travel, the cross-border helicopter flight will also be used by emergency medical services and low-altitude tourism, according to Zhao.
"The Greater Bay Area has unique tourism resources – from Hong Kong's Victoria Harbor to Shenzhen Bay Port, and visitors will be able to have a perfect low-air view of the cities," said Zhao.