Intl MBA graduates poised to build global bridges
By Wang Shuqing | chinadaily.com.cn | Updated: 2019-06-29 11:11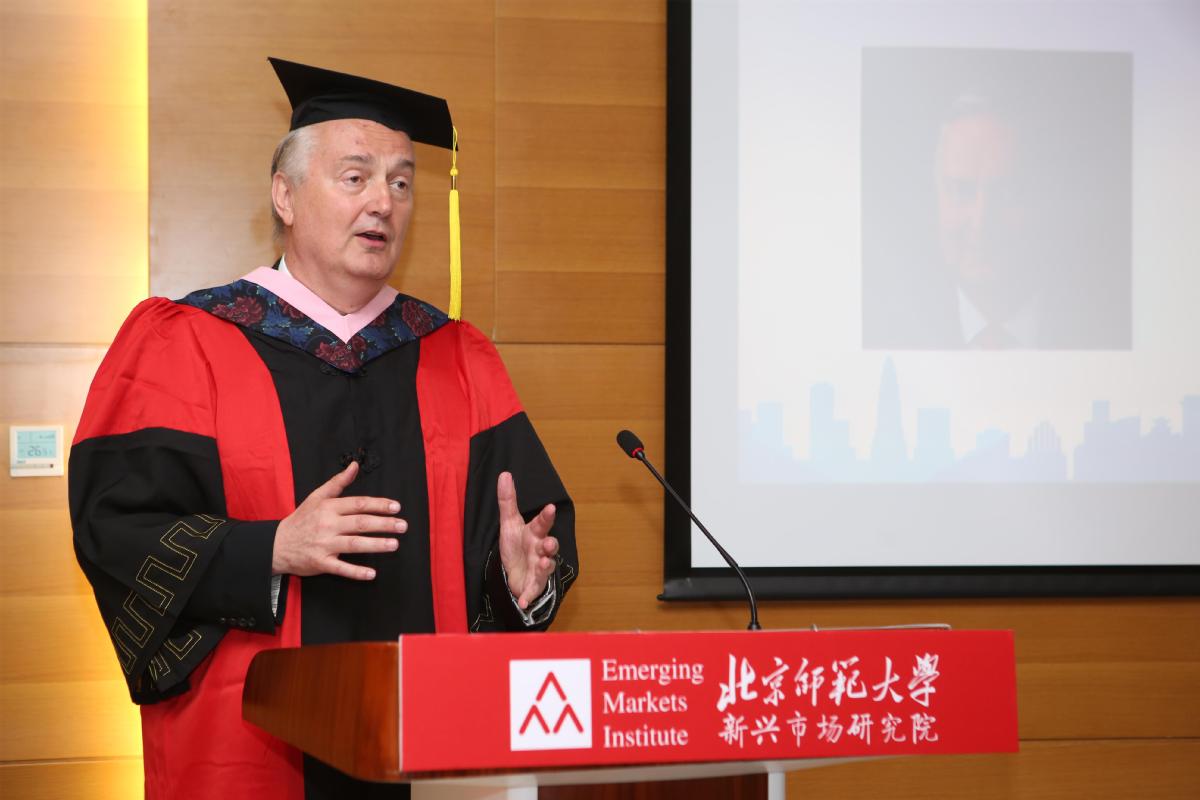 Beijing Normal University (BNU) on Wednesday and Thursday held the 2019 graduation ceremony and fifth anniversary of its master's program for developing countries.
There are 53 students from 31 countries in the 2019 class of BNU's Emerging Markets Institute's (EMI) master's program.
"Belt and Road projects such as the China-Laos Railway, China-Pakistan Economic Corridor, and Hambantota Port are frequent research subjects in students' theses as most of them come from major Belt and Road Initiative-related countries," Hu Biliang, dean of EMI, told China Daily website.
"Young people who went through this program will be the best promoters of better futures in their own countries and be part of the global community where China is an irreplaceable, indispensable and inevitable partner for every serious future that we are looking forward to together," Zlatko Lagumdzija, former prime minister of Bosnia and Herzegovina, said during an interview with China Daily website.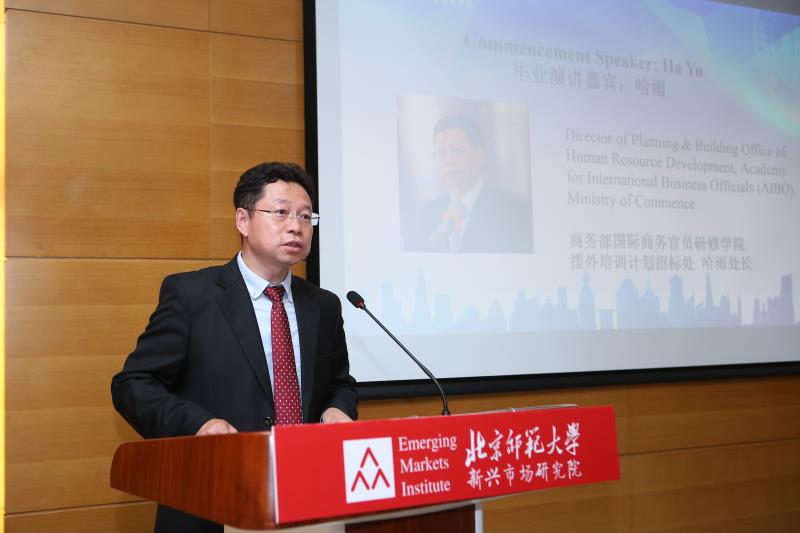 "They're getting out of this program much richer than when they entered it. We, as people sharing this planet, are richer because of people like these," said Lagumdzija.
At the commencement ceremony, Rosen Plevnaliyev, former president of Bulgaria, told graduates, "The success of a leader is only measured by the success of ordinary people and the progress of society."
Ha Yu, director of the Planning and Building Office of Human Resource Development, Academy for International Business Officials, Ministry of Commerce, also expressed his wishes to graduates at the ceremony.
"I hope you can share your experience in China with your family, colleagues and friends, helping more people understand China."
"I also hope you can help build a bridge of friendship and be a friendly envoy of bilateral cooperation," said Ha.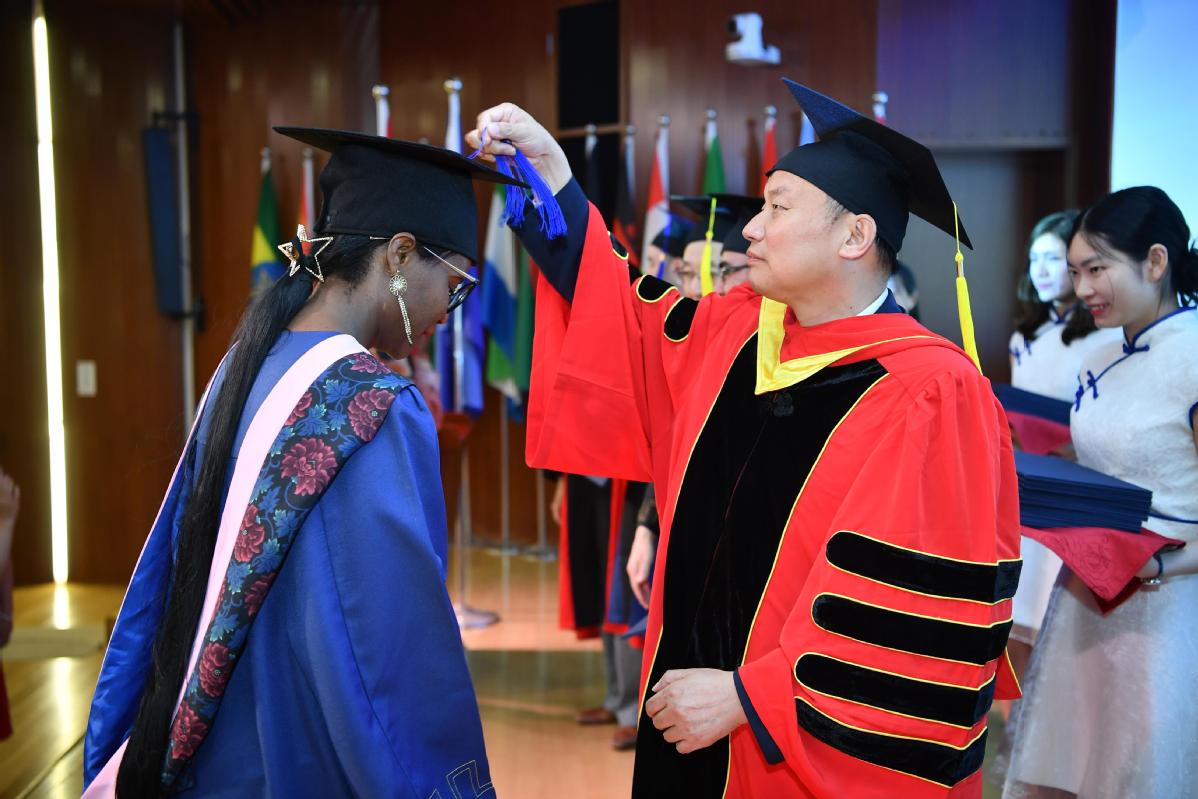 Field studies in both poverty-stricken and developed cities have "provided students with a wealth of knowledge on topics concerning poverty alleviation and wealth utilization based on Chinese experiences," said Samuel Korsah, an EMI graduate from the Ministry of Youth and Sports in Ghana.
"This MBA has helped me enhance my management skills on how to manage people and manage the sources of a company, so as to increase productivity," Paul Phiri, a graduate working in the Zomba City Council of Malawi, told China Daily website.
The International MBA program hosted by EMI, BNU, is an executive one-year master's program sponsored by the Ministry of Commerce and the Ministry of Education of the People's Republic of China.
Since 2014, EMI's master's program has educated 182 students from 61 countries, among which 50 percent are from Africa, 23 percent from Latin America, and 24 percent from Asia.