China abolishes list of battery makers for electric cars
By Li Fusheng | China Daily | Updated: 2019-07-01 10:38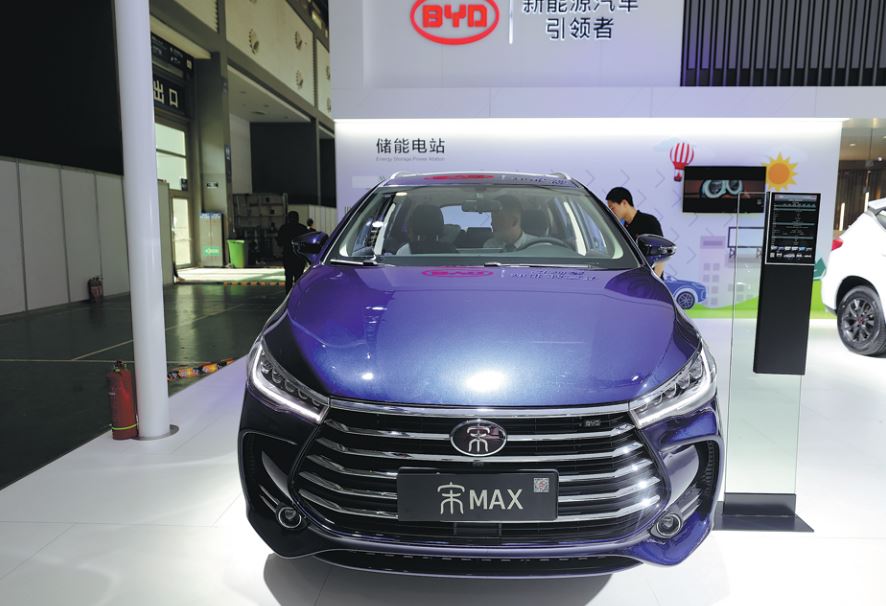 Analysts say move will encourage more international competition and grow industry
China has scrapped its list of recommended battery suppliers as part of its efforts to further open up the world's largest electric car market. Analysts said the move will help boost the industry.
The list, which did not include foreign firms when it was first published in 2015 to spur the growth of China's battery sector, was abolished in late June as part of government management reforms, the Ministry of Industry and Information Technology of China said in a statement on its website last week.
Because new energy vehicles equipped with batteries from companies on the list qualified for government subsidies, the list created favorable conditions for local Chinese battery makers and helped spur their growth over the past years.
Among others, local companies CATL and BYD have stood up as giants in the power battery segment, with the two combined securing more than 60 percent of the market share in the country.
Cui Dongshu, secretary-general of the China Passenger Car Association, said China's move to abolish the list is helpful to stimulate competition in the industry.
"It will help international carmakers speed up launches of new energy models in China and also enable Chinese carmakers to secure batteries at lower costs," Cui said.
International battery makers said they welcome the move.
"We are relieved these lists are going away, but we cannot be certain if the Chinese government is committed to abolishing subsidies until they actually remove all subsidy policies," an executive at one foreign battery maker told Reuters.
South Korean battery makers LG Chem and Samsung SDI have been increasing their investment in China amid expectations for a gradual change in policy.
LG Chem, the world's fourth largest battery maker, announced in June its plans to build a $188 million joint venture with Chinese carmaker Geely to produce and sell batteries for new energy vehicles.
Construction of the joint venture will kick off later this year. When completed by the end of 2021, it is expected to have an annual production capacity of 10 GWh, and the batteries will be installed on Geely's vehicles from 2022.
Geely President and CEO An Conghui said this joint venture further strengthens the carmaker's position as a leader in new energy vehicles. The South Korean company said it would also pursue joint ventures with other carmakers.
"Through the joint venture, LG Chem has secured a stable structure to provide batteries for electric vehicles in the Chinese market," the company said in a statement.