Ode to Yuan Dynasty's performing arts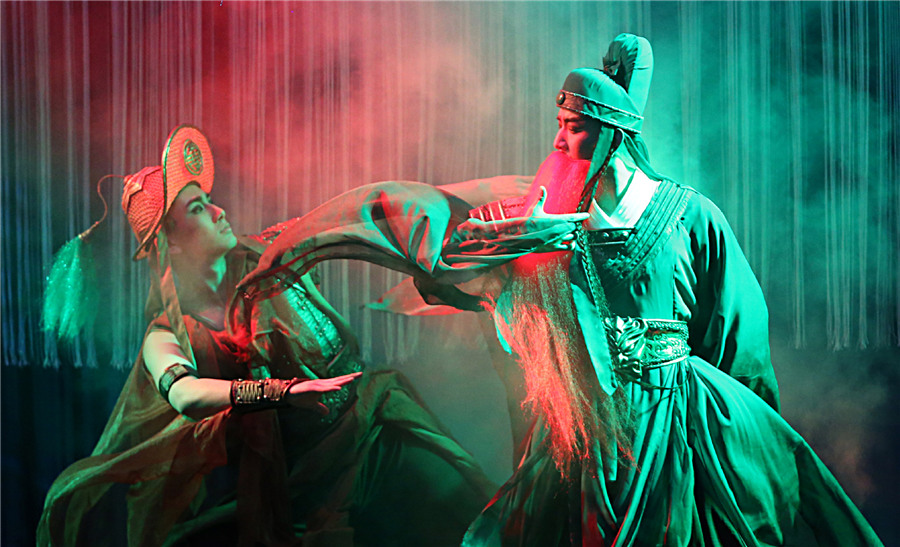 A new dance drama Qing Ping Yue, Ode to Yuandadu was staged in Beijing on Sunday at Erqi Theater. The show, co-produced by Beijing Performing Arts Group and Beijing Opera and Dance Drama Theater, recreates several artistic forms of the culturally brilliant Yuan Dynasty (1271-1368).
Set in Yuandadu, the then capital city now located at central Beijing, the story explores the cultural diversity of Beijing and the ethnic cultural heritages tracing back hundreds of years.