Shaping the French connection
By Lin Qi | China Daily | Updated: 2019-07-02 07:15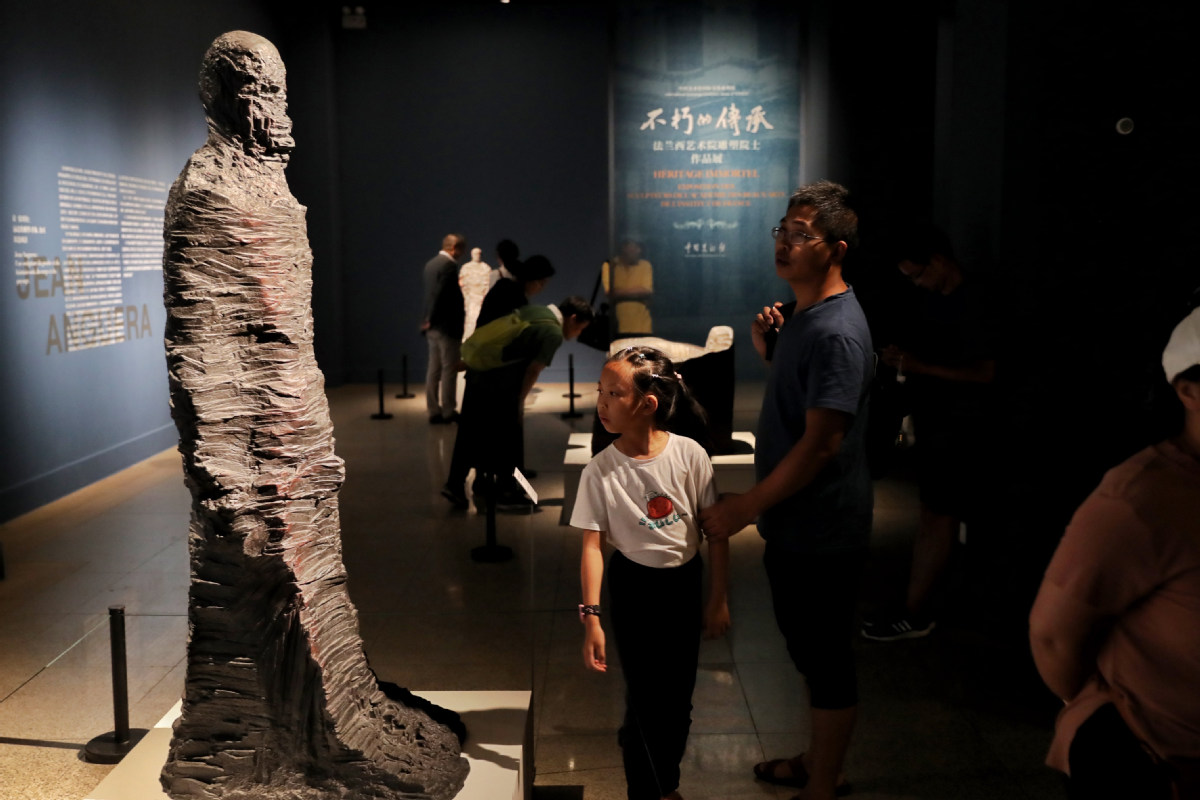 A sculpture exhibition featuring works by members of the Academie des Beaux-Arts is celebrating a century of art exchanges between China and France.
The integration of Chinese and Western techniques and styles marked an important development in the history of Chinese fine arts during the 20th century, in which the interchanges between Chinese and French artists played a special role.
Hundreds of young Chinese people went to France, either self-sponsored, on government scholarships or on work-study programs over the first half of the 20th century. They enrolled at French art schools and academies to receive formal training in painting, printing and sculpture. And when they returned home, they introduced not only the European style of realism into Chinese art, but also the modern system of art education they encountered, which contributed significantly to the development of modern Chinese art.
To celebrate this influential connection, the National Art Museum of China mounted Heritage Immortal, an exhibition displaying 37 sculptures by five current artists at the Academie des Beaux-Arts, a Paris-based learned society and one of five academies comprising the Institute of France.
The academy boasts an eminent list of members from the global art world over the years, including neoclassical painter Jean-Auguste Ingres and oil painter Eugene Delacroix who produced the iconic piece Liberty Leading the People.
The exhibition coincides with the 55th anniversary of the establishment of Sino-French diplomatic relations this year.
All the works on display will be added to the permanent collection of the National Art Museum of China after the exhibition ends on July 9.