Young Uygur designer shows a passion for ethnic fashion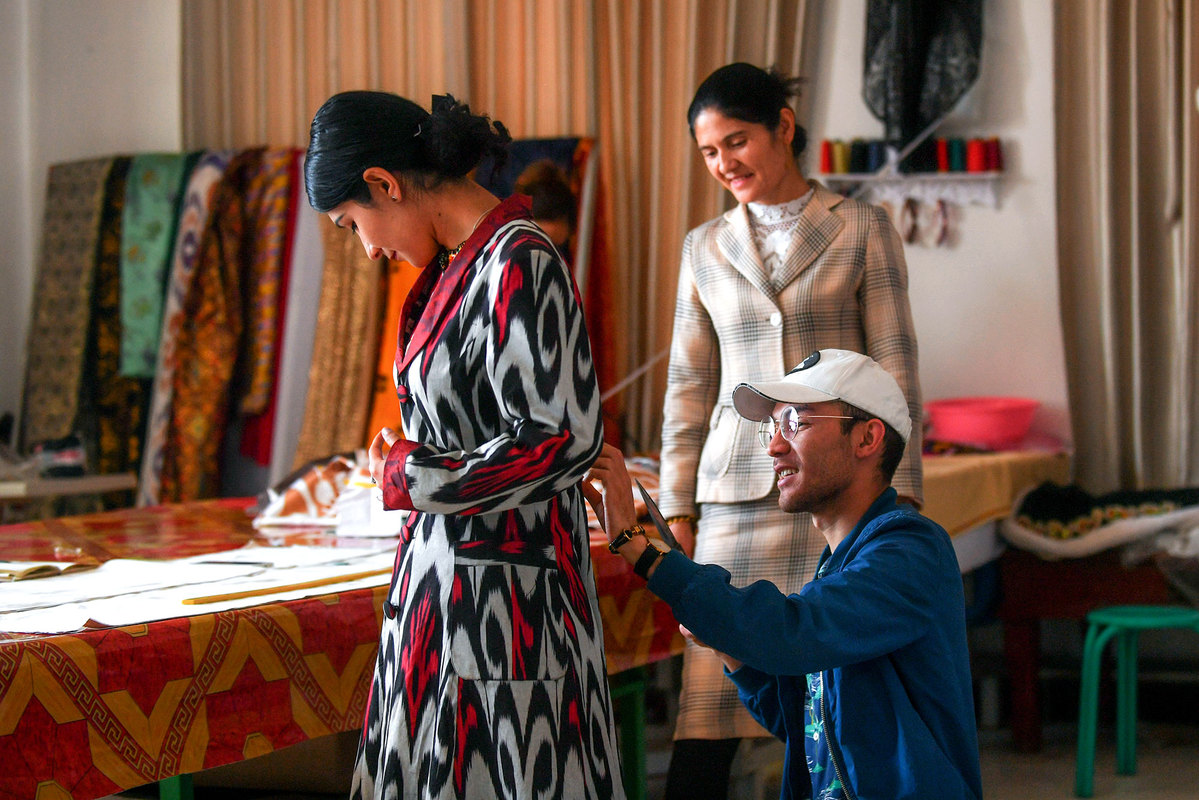 A 26-year-old from the Xinjiang Uygur autonomous region creates new looks based on traditional clothing styles
Editor's note: This is the sixth in a series of stories focusing on the Xinjiang Uygur autonomous region, looking at developments in the economy, the cultural and business sectors, and poverty alleviation measures.
Fashions change, but the eye for beauty never does. Mewlan Turaq has never seen Project Runway, a reality television series from the United States that focuses on fashion design, but the 26-year-old designer is weaving his own project to preserve traditional Uygur costumes.
At his boutique in the Old Town of Kashgar, Xinjiang Uygur autonomous region, in China's far northwest, Mewlan sketches a dress in the sunlight flooding in through a blue window. When a customer walks in, he immediately puts down his pencil and recommends they try on the various floral headwear, dresses and boots hanging on the walls.
Mewlan's store sells and rents both traditional costumes and modern, modified pieces that feature his unique designs. He knows the ins and outs of the fabric and patterns of each piece like the back of his hand.
Since childhood, Mewlan has been obsessed with the traditional ethnic cultures of Xinjiang, which is home to a large number of ethnic groups. He developed his love of making ethnic costumes thanks to his mother Aygul Khasim, a tailor who can make both traditional and modern clothing.
With her help, Mewlan has recreated various costumes that have long enjoyed popularity in Xinjiang. Videos showcasing the costumes have even gone viral on Chinese social media, and that success has given life to his long-held dream - to become a fashion designer.