Drawing on the myths of the past
Share - WeChat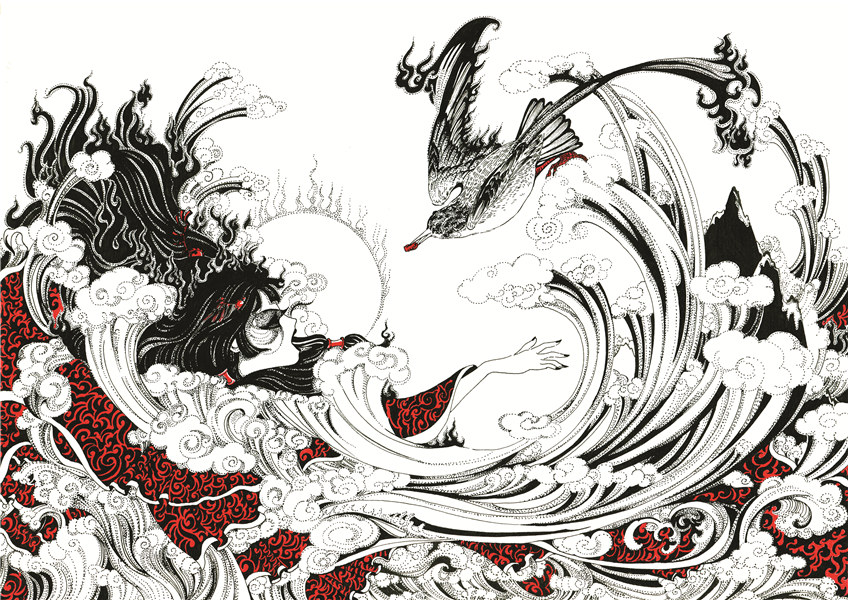 Illustrator Chen Siyu paints to help a new generation rediscover the beauty of ancient Chinese culture.
Should the mythical creatures recorded in the ancient Shan Hai Jing (Classics of Mountains and Seas) ever cross paths with their Western counterparts, such as those seen in Fantastic Beasts and Where to Find Them series, for example, they would be no less magnificent-as was demonstrated in Crimes of the Grindelwald, when a zouwu manifested itself quite spectacularly in Paris.
The ancient Chinese classics, estimated to date back more than 2,000 years, describe zouwu as large as a tiger, colorful and with a tail longer than its body, which was able to travel thousands of miles a day.
Later documents suggest that it moved elegantly and swiftly and was so kindhearted that it could not bear to tread on the grass and only fed on animals that died a natural death.
In fact, many recent domestic fantasy movies, TV series, cartoons and games have drawn inspiration from Shan Hai Jing, while a growing number of picture books on it have been published.