Drawing on the myths of the past
Share - WeChat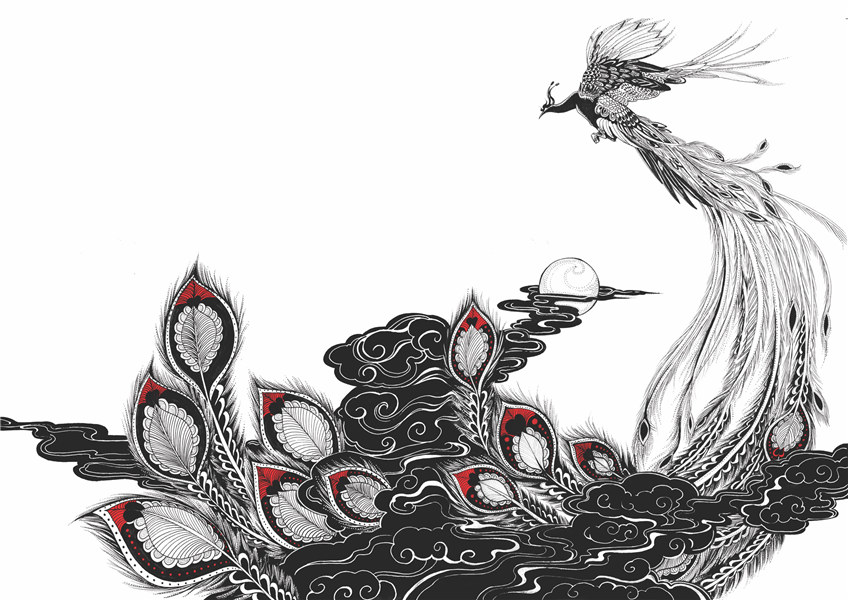 Born in 1984, Chen Siyu is one of those illustrators who has been interpreting the view of the mythical creatures with a renewed sense of imagination and in her own particular painting style.
Chen's homonymous picture book is a combination of techniques spanning the modern and the traditional and blending elements from the East and West.
Apart from the academic benefits of Chinese history, folk customs and archaeology, Chen values the curiosity and imagination embodied in the classics most of all.
"Shan Hai Jing has provided us, the ordinary readers, with an alternative perspective of the world and stoked the imagination of our minds already equipped with a knowledge of science and technology," she said at a lecture in May, held at her alma mater, the Academy of Arts and Design at Tsinghua University in Beijing.
The ancient Shan Hai Jing comprises 18 books and covers fields including geography, botany, zoology, medicine, mythology, as well as ancient festivals, religions and folk customs.