Drawing on the myths of the past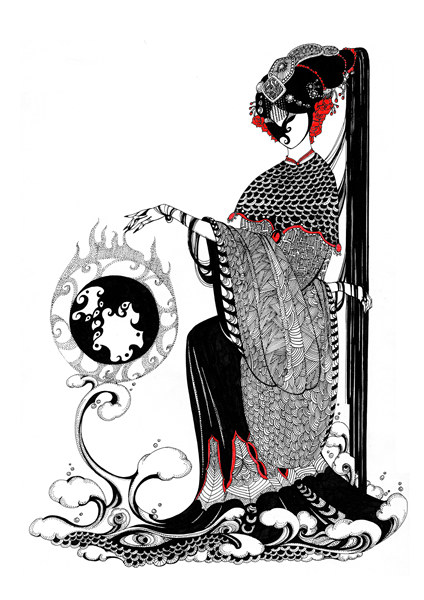 Leaving out the tail and teeth, Chen tried to emphasize some of her main traits, such as wild hair, all-seeing eyes and a beguiling human appearance, dealing with the figure in a way that conforms to modern readers' aesthetics.
Beardsley's influence can also be seen in the decorations on Xiwangmu's headwear, while her hands and gestures borrow more from Buddhism and the cloud patterns are, according to Chen, inspired by thangka, a traditional form of Tibetan painting.
Additionally, she only renders her work in black, white and red, largely because she was fond of, and once used to copy lacquer paintings from the Han Dynasty (206 BC-AD 220), which were often painted in vermilion on black lacquer backgrounds.