Dalian 'picked a winner' with Benitez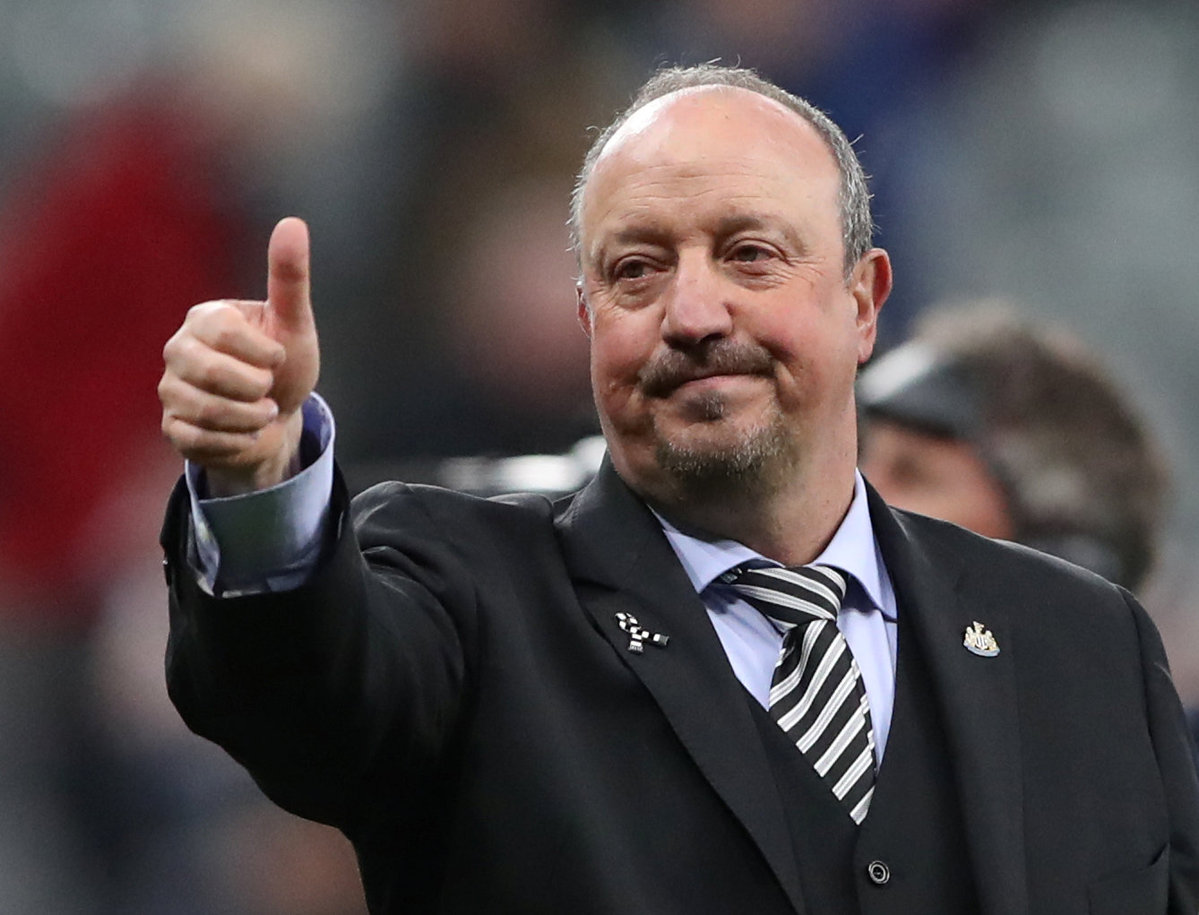 Chinese Super League soccer team Dalian Yifang has created headlines around the world with the appointment of its new coach, former Liverpool, Chelsea, Real Madrid, and Newcastle coach Rafael Benitez.
The 59-year-old Spaniard is one of the most successful managers in contemporary European soccer, having won trophies in England, Spain, and Italy, including the UEFA Champions League with Liverpool in 2005, and UEFA Europa League with Chelsea in 2013.
Mark Douglas has been the Newcastle United correspondent for the Journal, Chronicle, and Sunday Sun newspapers in northeast England for 11 years, and for the last three of those years, the team was coached by Benitez. Douglas told China Daily Newcastle's loss is most definitely Dalian's gain-on and off the pitch.
"He's a highly competent coach who has won trophies wherever he's been, but it's more than that-when he arrived at Newcastle, he picked up a failing club that was broken and pieced it back together. That was a major achievement," he said. "He may not have won trophies here, but the reaction of locals to his departure tells you just how much of a positive impact he had on the team and the city."
Douglas wrote a book about Benitez's time at Newcastle, called Inside the Rafalution, and says he will bring more than just sporting experience and knowledge to Dalian.
"Off the field, he was brilliant. He got involved with the community and really embedded himself at Newcastle in the same way he did at Liverpool. Newcastle is the sort of place where people soon work out if you're a bluffer who just says the right things without meaning them, but he wasn't like that at all-he was as good a person as he was a manager," Douglas said. "A lot of people might still be a bit sniffy about the Chinese League, thinking people just go there for the money, but Dalian getting Benitez should make people sit up and take notice. He could have gone elsewhere, but he chose China, and it won't just be because of the money, it'll be because he wants the challenge. Particularly, if he's away from his family, he'll be an absolute workaholic who will give the job everything and will do all he can to build the profile of the club."
Benitez's weakness, Douglas said, is that his intense attention to detail means he can sometimes overthink things, and his instinct can sometimes be too cautious.
But he insisted Dalian has got lucky in attracting such an in-demand coach, and one that will leave the UK with the best wishes of the Newcastle fans after having departing the club following a lengthy dispute with the club's owners.
"I think he'll look to come back to Europe at some point in the future, but he won't have one eye on what's happening here when he's in China because he's not like that," Douglas said.
Another good character reference came from Reuven Fletcher, a Newcastle fan with extensive experience of both working and traveling in China.
"Rafa has all the qualifies to be a success, because of his humanity," he said. "He's very respectful of the people and the place wherever he goes, be it the people he works for or the local population. He's a very open and generous person, so I think he'll fit in well in China. He communicates well and leaves people with a smile on their face. He's a real leader and the sort of talisman great institutions need."