Egypt calls on auction house to halt artifact sale over looting suggestion
By Bo Leung in London | China Daily Global | Updated: 2019-07-04 00:11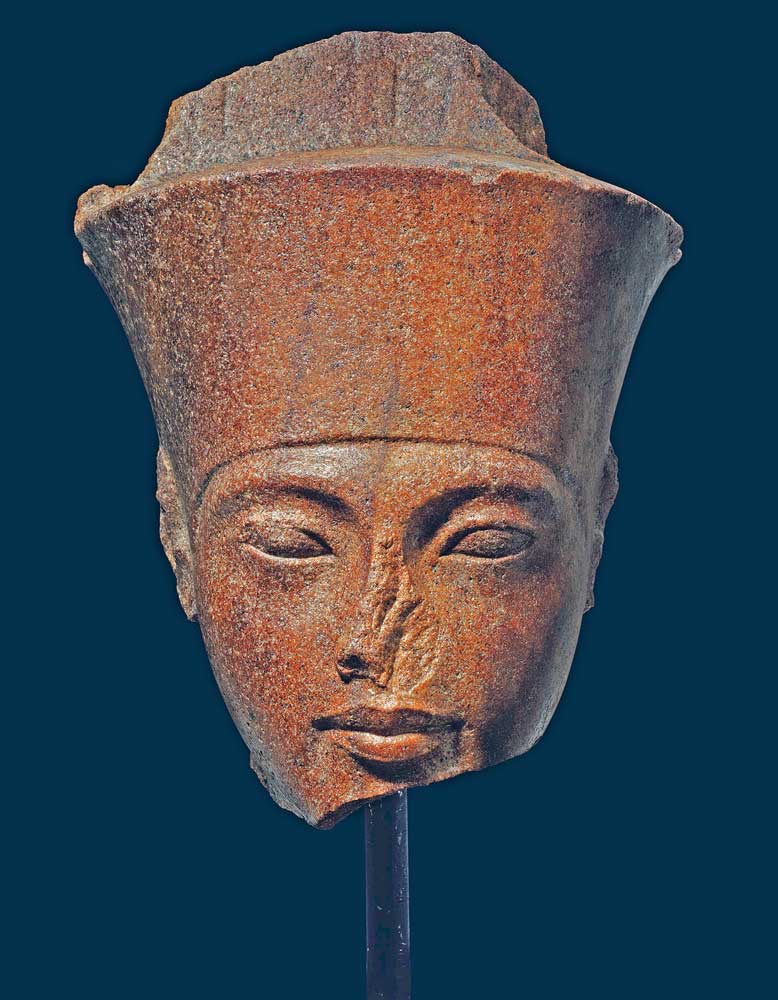 Christie's auction house says it will go ahead with the sale of a Tutankhamun statue in London on Thursday despite an outcry from the Egyptian authorities, who claim the bust may have been stolen.
The Egyptian brown quartzite head of Tutankhamun portrayed as the god Amun, which is said to be more than 3,000 years old, is expected to sell for in excess of 4 million pounds ($5.01 million).
In a statement posted on its social media page, Egypt's Ministry of Antiquities said it has contacted the auction house and UNESCO to try to halt the sale of the statue and to request to see the documents of ownership related to the artifact.
Egypt's embassy in London has also reached out to the British Ministry of Foreign Affairs in a bid to have the bust returned to Egypt and has asked Christie's to stop the sale and return other Egyptian artifacts. It said there will be continuous efforts to retrieve and restore Egyptian artifacts that have been smuggled abroad and added that it has had success in doing so.
Christie's said it has established legal right and ownership of the statue.
"Ancient objects by their nature cannot be traced over millennia. It is hugely important to establish recent ownership and legal right to sell which we have clearly done. We would not offer for sale any object where there was concern over ownership or export," the auctioneer said.
The auction house said the lot was acquired from Heinz Herzer, a Munich-based dealer, in 1985.
Prior to this, Joseph Messina, an Austrian dealer, acquired it in 1973-74 from Prinz Wilhelm von Thurn und Taxis, who reputedly had it in his collection.
"The work has been widely exhibited and published and we have alerted the Egyptian Embassy so they are aware of the sale," Christie's continued. "There is a long-standing and legitimate market for works of art of the ancient world, in which Christie's has participated for generations."
The London auction house stressed that it "strictly adheres to bilateral treaties and international laws with respect to cultural property and patrimony".
Ian Fox-Williams, deputy head of law at Birmingham City University, said it is no surprise that Egypt is seeking to block the sale given the "revered place Pharaoh Tutankhamun has in the rich cultural history of Egypt".
"It should be noted that prior to putting the piece up for sale, Christie's publicized documentation that shows provenance of the statue that will go to auction on July 4, and, as the legal owner, they are entitled to sell the piece to the highest bidder," Fox-Williams said. "However, it should be noted that the way ancient artifacts often come onto the international market is through looting. However, things can become more complex with regards to showing provenance, if the item instead of looting was 'picked up' during the aftermath of conflict."
But Christie's comments have not eased doubts from the Egyptian Ministry of Antiquities.
Mustafa Waziri, secretary-general of the Supreme Council of Antiquities, told Arab News more proof was needed to show that the head was taken out of the country legally. The bust is suspected to have been stolen from the Karnak temple in Luxor, according to Egyptian officials.
Waziri vowed to stop the auction and called on the piece to be returned immediately.
Earlier this year, the authorities recovered a cartouche of King Amenhotep I, which they said had been stolen and illegally smuggled out of Egypt. The item was recovered following searches of international auction websites. Officials said steps were then taken to stop the sale and withdraw the item at an unnamed London auction hall. It is unclear how the tablet fragment had been smuggled out of Egypt and into the UK.
"In recent years, Egypt, like China, is trying to strongly enforce patrimony laws to repatriate ancient treasures it sees as having been taken from it," Fox-Williams said. "If it comes to pass that the statue was smuggled out of the country more than a century ago, then this will provide a strong moral argument for its return."
But he argued that law and morality "are not always the same thing and the moral case for repatriating an item back to the country where it originated is not the same as having a legal argument as to authentic ownership".