Bringing the charms of china to tourists
By Zhang Yangfei and Hu Meidong in Xiamen, Fujian | China Daily | Updated: 2019-07-04 08:46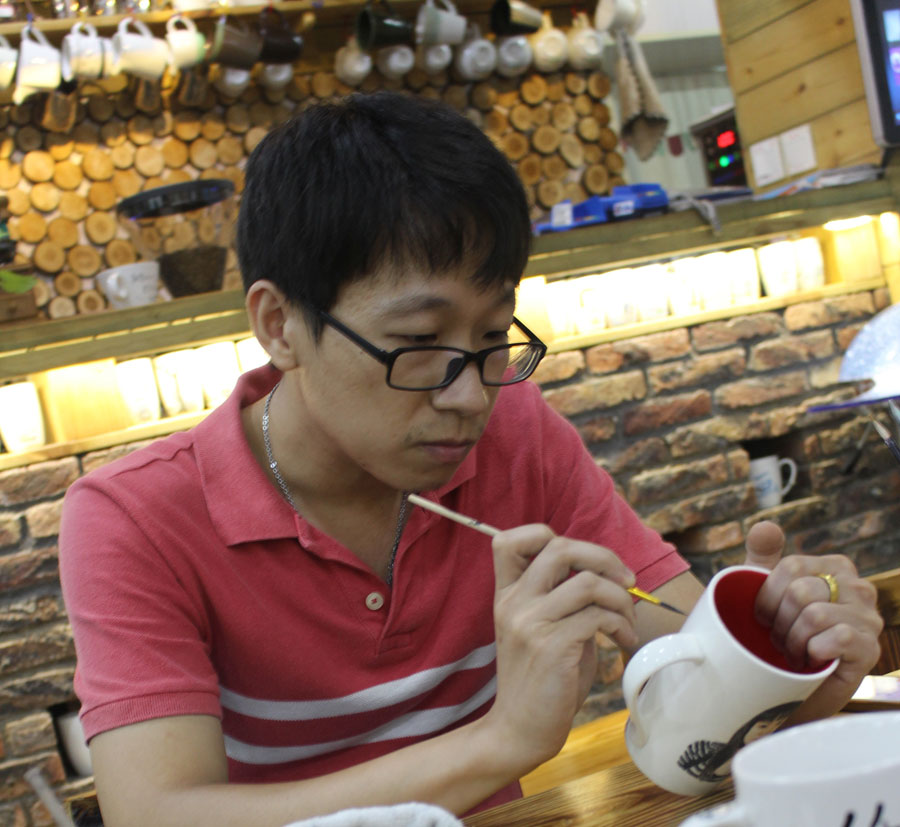 In one of the most popular tourist spots in the coastal city of Xiamen, in East China's Fujian province, a china painting store called 4928 Painting Hall in Zengcuo'an village was packed with visitors focused on painting white mugs, plates and vases.
Hou Yen-chih, the store's founder and owner, sat among them and occasionally gave the customers some guidance. It is his eighth year running a business in the Chinese mainland. Coming from Miaoli county in Taiwan, Hou took a chance in Xiamen by setting up a street stall and selling porcelain to passersby, after quitting his job as a manager at a listed technology company in Taiwan.
He came to Xiamen out of curiosity and expectation in 2011 - curiosity due to his little knowledge of the Chinese mainland market and expectation because he was told that he could earn more than 10,000 yuan ($1,450) a month. Hou's father, who ran his own business in Xiamen for 20 years, told him that a friend who sold porcelain at Xiamen's night market could earn that amount of money, which was pretty much the same amount Hou earned as a manager in Taiwan.
"After understanding the situation here, I was very interested in porcelain so I decided to start my own porcelain business," Hou said. "My thoughts were very simple at first, just to accumulate some money by running the street stall."
He rented a garage as a workshop and lived in a very old community. Apart from constantly working overtime, Hou also had to endure being separated from his wife and newborn daughter.
"I was only thinking of one thing. The market is huge here. If I didn't succeed and returned to Taiwan, others would think it was because of my lack of ability. I can't be a failure. I want to make my business better and bring my family over," he said.