Future on track for female air traffic control trainee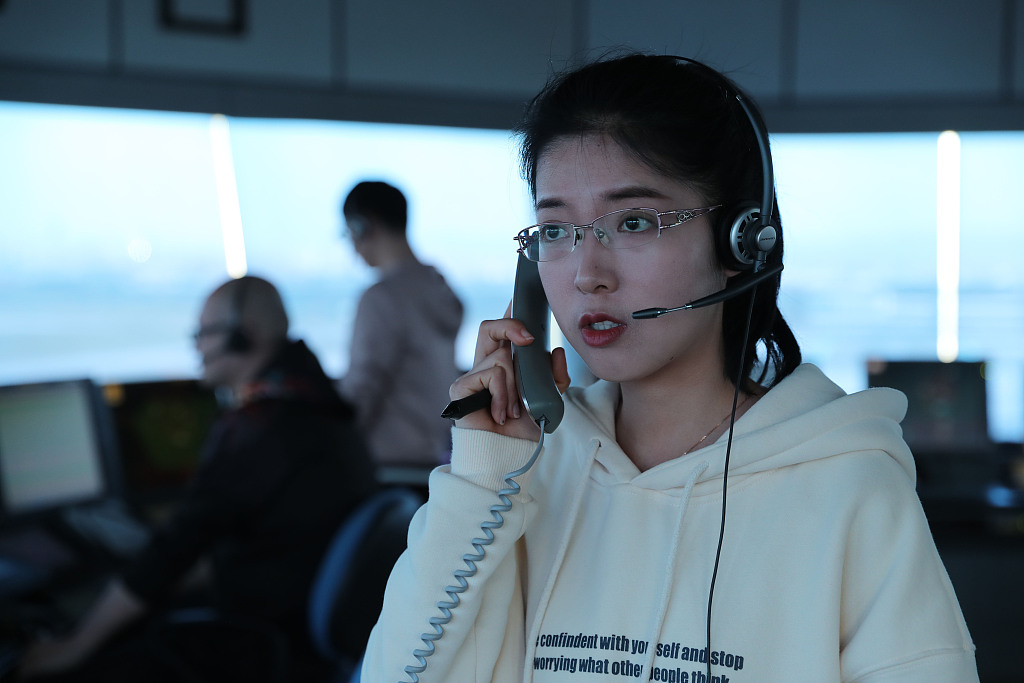 Sha Qiongying, a Korean major who graduated from Hangzhou Normal University, is seeing her aviation dreams take off. As an air traffic control trainee in the tower at Ningbo Lishe International Airport in East China's Zhejiang province, Sha has begun charting her own professional pathway in ensuring the safety of every airplane during departure and landing.
After enrolling in the air traffic control team once finishing her university studies, the 24-year-old faced many more challenges, such as the high physical and psychological demands of the job as well as the requirement for good oral English. She also received one year of training on air traffic management at Nanjing University of Aeronautics and Astronautics.
Following her study at the university, she had to go through a probationary period in the workplace and also pass various professional certification exams to become a qualified air traffic controller.
The air traffic control team at Ningbo Lishe International Airport took care of 181,905 flights last year, as the airport's throughput exceeded 10 million trips in the same period. And this year is expected to see 12 million trips and more flights accordingly.
Given the short takeoff and landing slots and big accompanying risks, air traffic controllers must pay high attention to the movement of aircraft outside the tower, especially during busy periods. And they have to send the correct instructions within a very short time. As the work requires a quick response, every controller has to rest a half-hour after two hours of duty.
Other characteristics of the job, such as long hours of intense work and staying up late, have led to a predominance of men working in the sector.