No trip too trying for Messi fanatic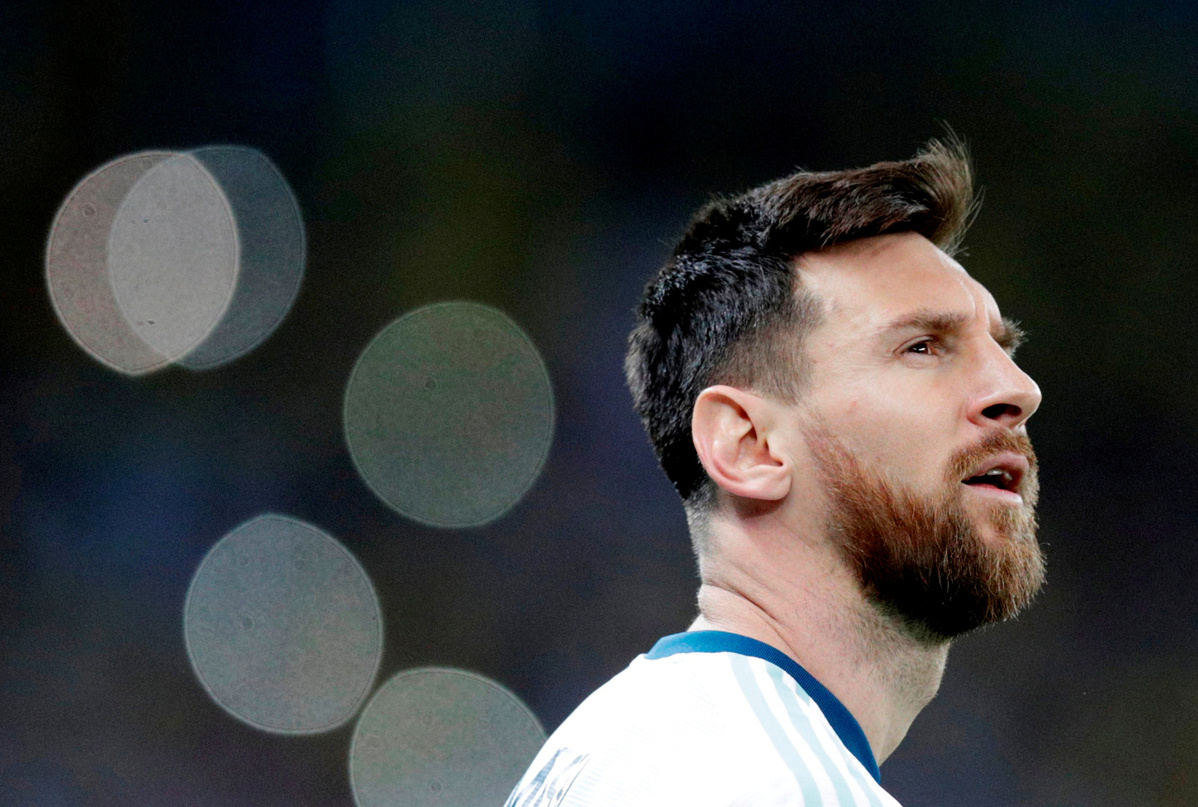 It took Hu Qingwei nearly 30 hours to fly from Shanghai to Brazil, but the arduous journey and jet lag were more than worthwhile as he watched his idol Lionel Messi from the stands at the ongoing Copa America.
Even a 2-0 loss for Messi's Argentina in Tuesday's semifinal against the host at Belo Horizonte couldn't dampen Hu's enthusiasm.
"Messi was still a threat in the match, but soccer is a team sport," Hu said.
"Brazil just capitalized on a few tiny mistakes to win the game. The young Argentine team needs time to grow up, and I hope they grow up quickly."
Born in 1978 when Argentina won the World Cup on home soil, Hu said he was a fan of Argentina from the first time he watched soccer, and he rates Messi as the greatest player on the planet.
His hero worship has taken him all over the globe, witnessing numerous Messi appearances for club and country, including Argentina's gold-medal victory over Nigeria at the 2008 Beijing Olympics; a last-16 win over Mexico at the 2010 World Cup in South Africa; the 2014 World Cup last-16 triumph over Switzerland in Brazil; and Barcelona's treble-clinching win over Juventus in the 2015 UEFA Champions League final in Berlin.
"I love his talent, his skills and his mentality," Hu said of Messi.
"To be perfect, my life needs the Copa America. I've experienced the World Cup, the European championship, the Asian Cup, the UEFA Champions League and the AFC Champions League, so it would be a pity if I couldn't see the Copa."
Hu failed to secure tickets for the 2014 World Cup final in Brazil, where Germany beat Argentina in extra time, and for any of the matches four years later in Russia, where Messi's major-tournament heartache continued.
"I was not there, so Argentina lost all these matches," quipped Hu, who has an uncanny knack of sourcing tickets when he arrives on foreign soil.
"He seems to have a sixth sense and always gets the tickets he wants," said his wife and constant traveling companion.
Xinhua