Strong aftershock jolts same California desert region day after major quake
Updated: 2019-07-06 07:20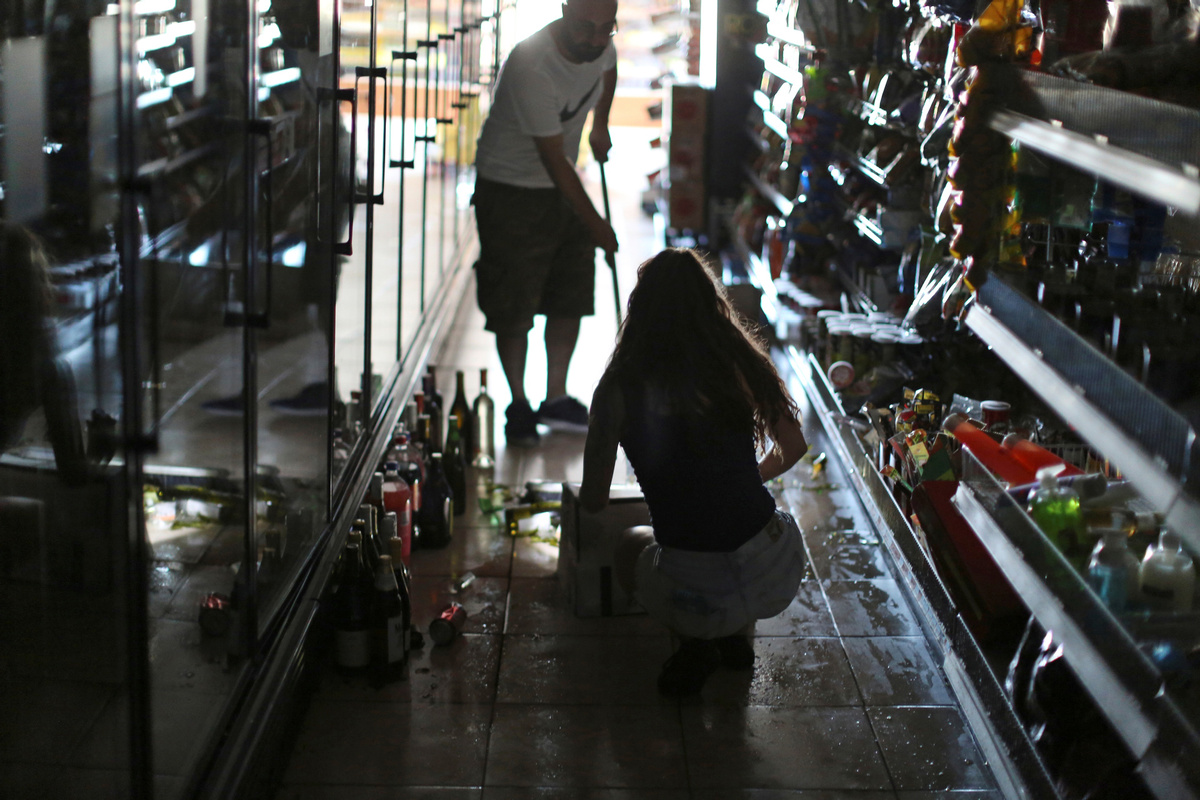 RIDGECREST, Calif. - A strong aftershock shook Southern California early on Friday as residents were still assessing the damage from the strongest earthquake in the region in 25 years on July 4, which was felt by more than 20 million people.
The 5.4 magnitude aftershock, the biggest so far, struck the same desert region as Thursday's earthquake. Its epicenter was about 11 miles (18 km) west of Searles Valley at 4:07 a.m., the US Geological Survey said.
The aftershock was felt in Los Angeles, about 150 miles (240 km) to the south, and the surrounding area, with many residents posting on Twitter that they were awakened by it.
By midday local time on Friday, the USGS had registered more than 200 smaller aftershocks following Thursday's 6.4 magnitude quake near the city of Ridgecrest, which was felt from Los Angeles to Las Vegas. Seismologists said they were expecting more in the next few days.
California's new ShakeAlert system detected Thursday's quake, but did not alert residents who had subscribed to the cell phone app because the shaking in Los Angeles County was below the threshold for a warning.
That did not stop some residents from complaining that they should have been warned anyway.
"We hear you and will lower the alert threshold," the city of Los Angeles said in a message on Twitter on Thursday, adding that it would make that change in conjunction with the USGS, which developed the alert system.