Garbage sorting-time to do it
China Daily | Updated: 2019-07-08 07:00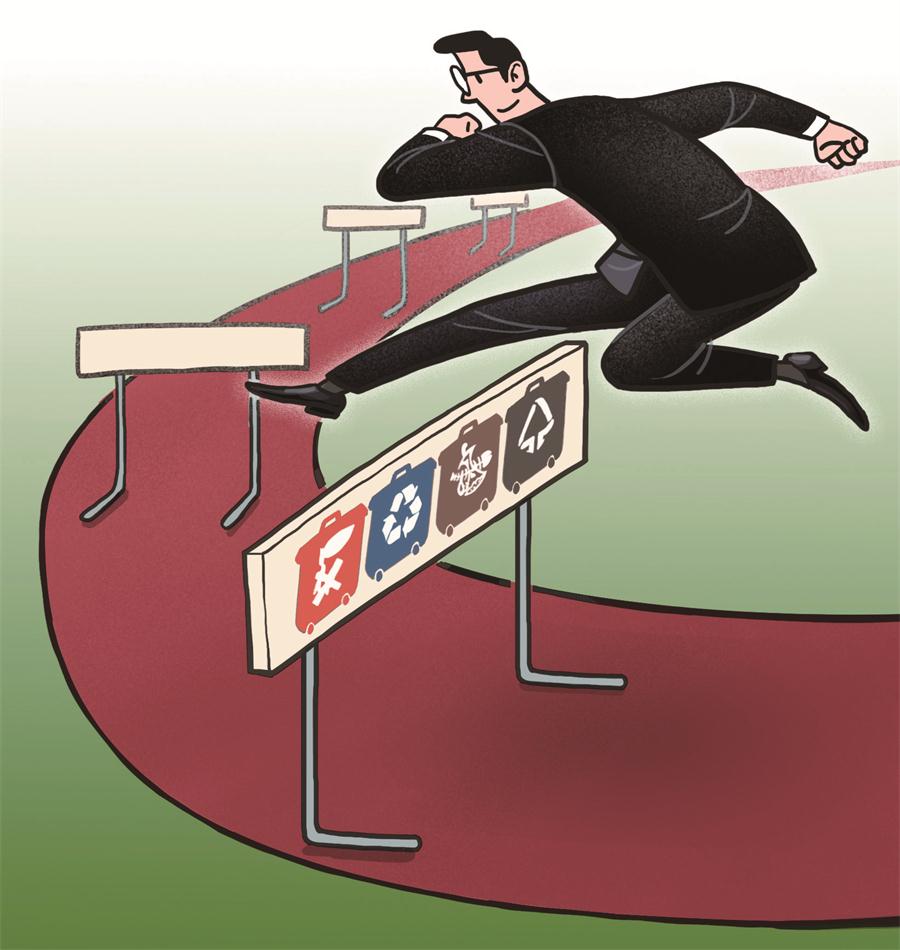 AFTER SHANGHAI ENFORCED its strict household garbage sorting on July 1, Guangzhou, Shenzhen and Beijing have vowed to follow suit. Beijing News comments:
It means the four first-tier cities in China will soon all have introduced compulsory waste sorting, which will set an example for other cities to follow.
That the refuse sorting has won the support of the majority of Shanghai residents indicates that people's awareness of the need for recycling is markedly higher than before.
Some public complaints about Shanghai's system-for instance that all households in one residential community have to deposit their garbage at a fixed time-do not represent opposition to garbage sorting, but the demand for it to be more considerate, which is expected to prompt policymakers to further optimize the way the system operates.
The involvement of the four first-tier cities is a good beginning for this long overdue practice.
The authorities should cherish the public's passion for environmental protection by ensuring a seamless cycle of garbage collection, storage, transportation, disposal and recycling so that people realize their efforts are crucial.
An important reason that refuse sorting has not gained traction in China since it was first proposed in the late 1990s is that even families who actively sorted their garbage would be discouraged to see all garbage being pooled together before being transported away from their residential communities.
It is advisable for the authorities to increase the transparency of the garbage disposal industry so people can see for themselves that useable waste really is being recycled, as this can spur people to take the initiative to sorting their household garbage at home.
Also, it is urgent that the authorities should take concrete measures to force the e-commerce companies, take-out food providers and fast-delivery industry to reduce, recycle and reuse their packaging materials. They have evaded their environmental responsibility as a source of white pollution for too long during which their business revenue has increased exponentially.