Environment bureau fines JAC Motors for emissions fraud
By Zhang Dandan | China Daily | Updated: 2019-07-08 13:24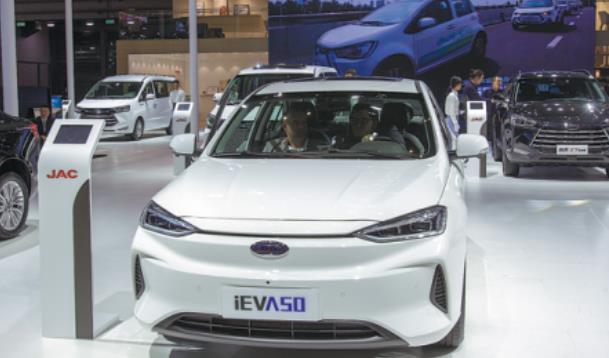 JAC Motors has been fined 170 million yuan ($24.66 million) by the Beijing Municipal Ecological Environmental Bureau for emissions fraud, according to a notice released by the automaker on Friday.
The bureau conducted a random inspection on the environmental consistency of new cars produced and sold by JAC Motors - the State-owned automaker based in East China's Anhui province - on April 9, 2018.
The inspection revealed that the on-board diagnostics of three new JAC cars were not up to standard with regard to emissions measurement with defective pollution control devices.
During a hearing held by the Beijing Municipal Ecological Environment Bureau for JAC Motors on May 16, the carmaker said that the pollutant emissions of the tested vehicles met the standards, and it had not violated the Atmospheric Pollution Prevention and Control Law of the People's Republic of China.
However, after review, the bureau said the results of the tests remained unchanged and the carmaker's application for exemption from punishment is not accepted.
As a result, the Beijing Municipal Ecological Environment Bureau ordered JAC Motors to rectify the selling of substandard pollution control devices posing as qualified products for emissions inspection.
The bureau punished JAC confiscating gains of 879,836.54 yuan and handing out a fine of 169.48 million yuan.
The fine deals an equally heavy blow to add to JAC Motors' recent lackluster financial performance.
According to the automaker's first-quarter financial report of 2019, net profit attributable to its shareholders in the first three months was 64.63 million yuan, a decline of 69.13 percent from the previous year.
In addition, from January to May this year, JAC sold 203,400 cars and chassis in total, down by 9.11 percent year-on-year.
Emissions cheating is a serious offense in the automobile industry both at home and abroad.
German auto giant Volkswagen has faced a great deal of accusations and huge claims over its failure to meet emissions standards.
In September 2015, the United States Environmental Protection Agency alleged Volkswagen installed cheating software in some diesel vehicles to pass emissions inspections, but the actual exhaust emissions were severely over the limit.
VW admitted that about 11 million diesel cars were involved, most of which were models powered by the EA189 diesel engine, covering its four brands: Volkswagen, Audi, Skoda and Seat.
In June 2018, the procuratorial department of Braunschweig, Germany fined Volkswagen 1 billion euros ($1.12 billion). Volkswagen accepted the punishment and waived its appeal.