China stands ready to support Africa's game changing FTA: China Daily editorial
chinadaily.com.cn | Updated: 2019-07-08 20:30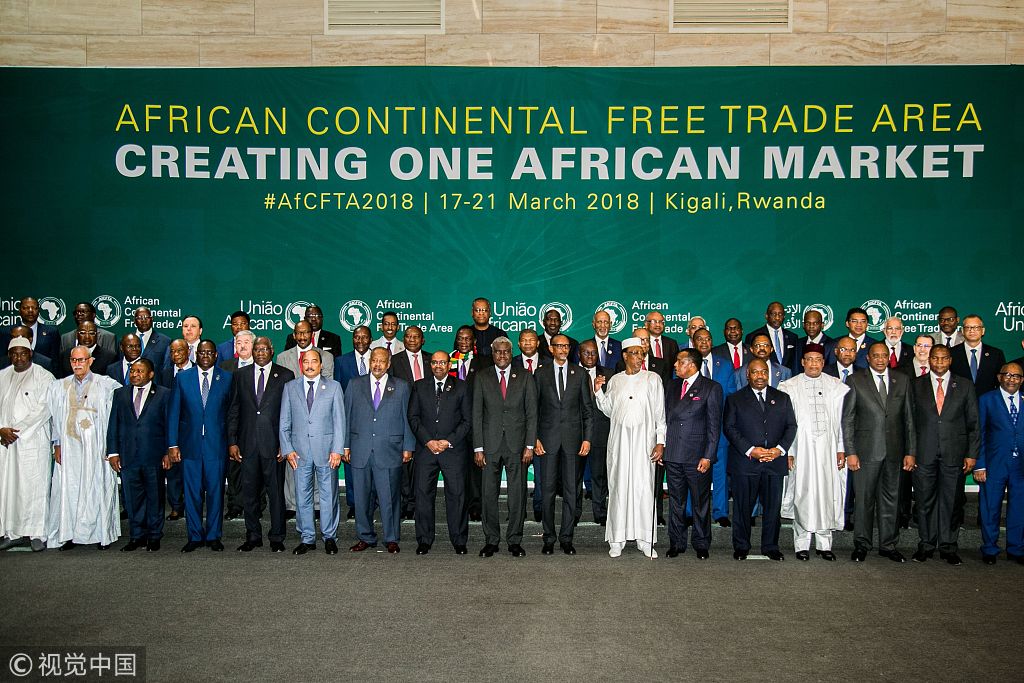 In a historic move to unleash Africa's growth potential by boosting intraregional trade, African leaders launched a continental free trade zone at the African Union Summit in Niamey, capital of Niger, on Sunday after 17 years of tough negotiations.
The African Continental Free Trade Area — a $3.4-trillion economic bloc that covers 54 of Africa's 55 countries and unites 1.3 billion people — is the largest free trade area since the creation of the World Trade Organization in 1994.
That African countries have finally reached the milestone deal despite their conflicting interests and vastly different development stages underscores their collective resolve to liberalize trade for peace and prosperity across the continent. This is especially significant given the increasing trade protectionism that already poses a severe threat to global growth.
Currently, African countries conduct only 16 percent of their trade with each other, compared with 65 percent among European countries, according to the African Union. With a single continental market for goods and services now in place, tariffs will be reduced markedly on 90 percent of goods, which is likely to boost intra-African trade by 60 percent within a few years.
The free trade zone is also expected to create jobs, facilitate technology transfer, and boost free movements of businesses and investment. No wonder the International Monetary Fund, in a May report, has described the AfCFTA as a potential "economic game changer" for Africa.
But the AfCFTA is not a magic wand with which Africa can quickly lift itself out of poverty, given the many constraints that it still faces. Many countries are still hugely dependent on primary resources such as minerals and lack the diversity necessary for two-way trade.
And it will still take time for African countries to agree on such issues as a timetable for lowering tariffs and rules on an arbitration mechanism to settle trade disputes. Not to mention reducing the widespread bureaucracy that has long held back the continent's growth and integration. Some have cautioned that it will take about a decade for AfCFTA to produce positive effects.
As the largest trading partner of Africa, China has always supported the continent establishing an integrated market, and stands ready to support the AfCFTA by helping African countries to deal with the many challenges that still remain.
A potential area for cooperation is poor infrastructure, which has long been considered the bane of Africans doing business within Africa. The Belt and Road Initiative has already seen China invest heavily in infrastructure cooperation projects in Africa that include ports, power plants as well as highway and railway networks.
The new trade zone will attract more Chinese investment for all the benefits that it produces, and thus open a new chapter for China-Africa trade and economic cooperation.