Qinghai's Sanjiangyuan: Bluer water, greener mountains
Share - WeChat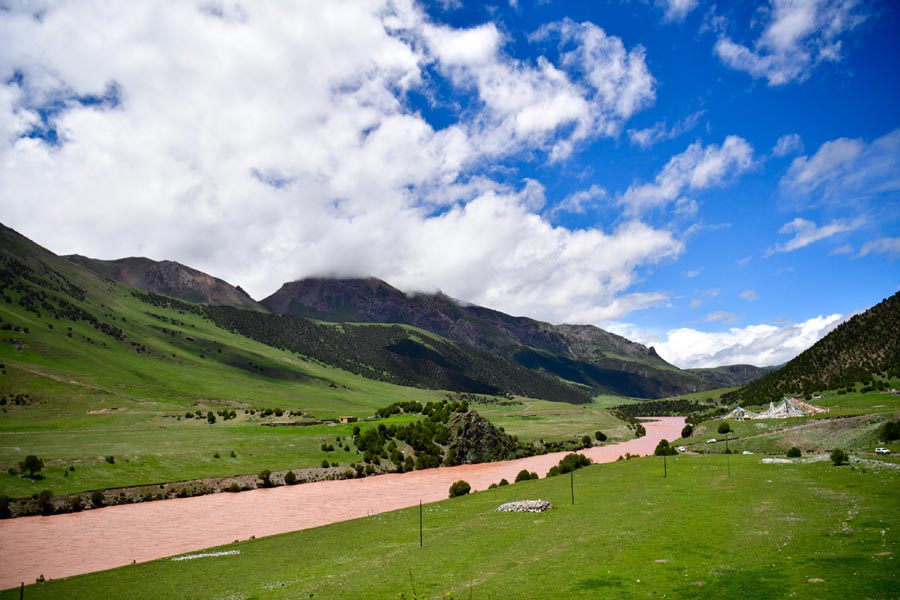 After China first piloted the national park system in 2016 with the establishment of Sanjiangyuan National Park in Northwest China's Qinghai province, environmental degradation there has been effectively curbed. The water quality has improved and the mountains have become greener.
"The biggest change, intuitively speaking, is that the mountains have become greener, the water clearer and the sky bluer," said Tobgyal, director of the ecological environment bureau of Qinghai's Yushu Tibetan autonomous prefecture, in an interview with journalists on June 20. Yushu is one of four major prefectures in the Sanjiangyuan area.
"The water quality of the Yangtze River in Yushu is generally maintained at Level I. In the summer, when there is more rain, it's at Level II. Basically it's kept between Level I and II nowadays," he explained. China measures water quality according to five levels, with the first three grades meaning a high enough quality to be used as the source of drinking water.
Sanjiangyuan ("Three River Source"), an area of Northwest China's Qinghai province, contains the headwaters of China's three major rivers: the Yellow, the Yangtze and the Lancang. As the upstream region of these rivers, Sanjiangyuan has the potential to significantly impact the water quality of the entire country.
Since the late 20th century, the lakes there have shrunk as a result of human activities and overgrazing. In 2016, the State Council, China's cabinet, approved a proposal to set up part of Sanjiangyuan as the country's first pilot park for the national park system, which is scheduled to be inaugurated in 2020.