'Loneliness museum' provides safe space for the lonesome
By Xin Wen | chinadaily.com.cn | Updated: 2019-07-09 20:07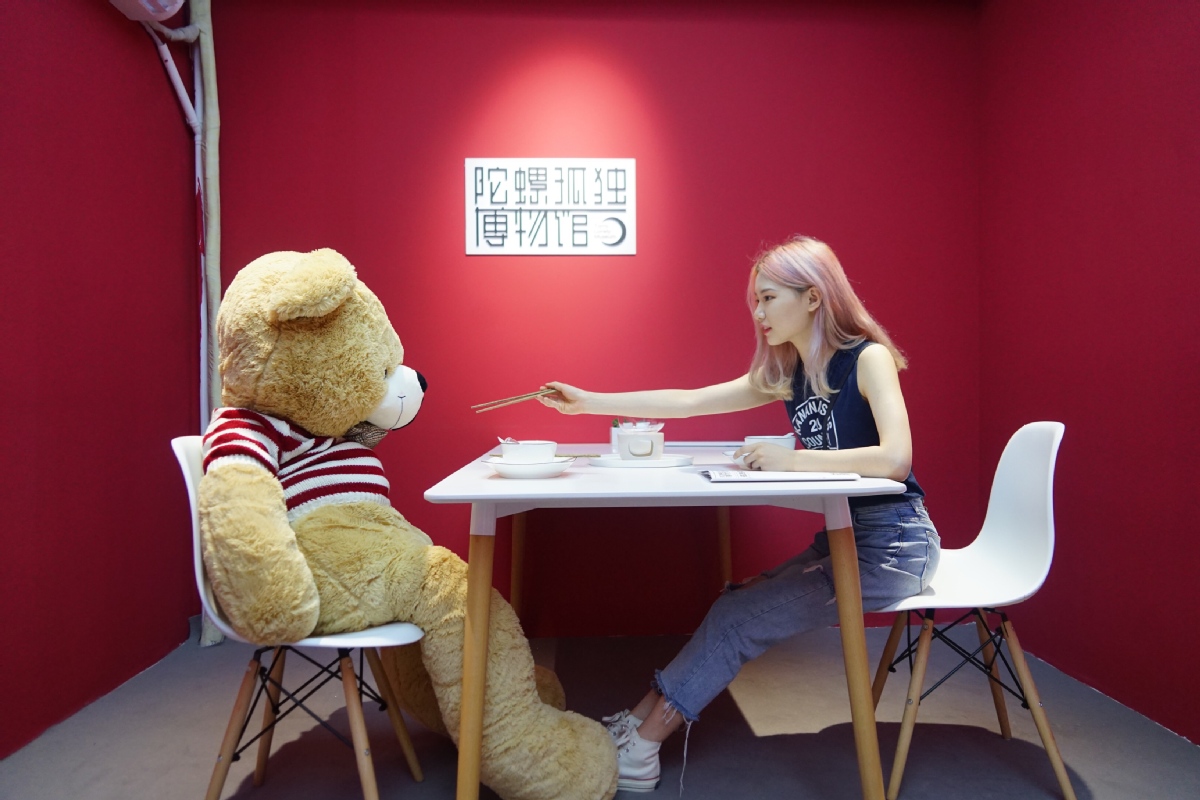 A museum opened in Beijing recently to help visitors, mostly young people, to accept and cast aside their loneliness.
Liu Jiawei, a 22-year-old college student in Beijing, experienced several aspects of "lonesome life" in the museum. She ate hot pot by herself with a teddy bear for company, went to the hospital alone and took the last subway home solo.
For Liu — who just broke up with her boyfriend — learning how to face loneliness is a big challenge. "When you are used to being with another person, you will feel quite uncomfortable after suddenly separating," Liu said as quoted by Xinhua News.
In early June, Torro Loneliness Museum was launched at 798 Art Zone. It displayed scenes of life designed to make urban residents feel lonely, to experience and resonate with others. The museum is divided into 13 areas, including offices at night, the last subway train, hot pot restaurants and hospitals.
"Lonely stories from 1,000 different people are scattered through the museum and encouraging words have been written on the museums' walls and stairs," said museum co-founder Han Yue.
"Everyone feels lonely in a particular moment for different reasons," he said, adding creating a space for lonely people can provide a safe harbor, so those who are not alone can feel the same.