Benefits of sharing economy must not be exaggerated
By Li Yang | China Daily | Updated: 2019-07-10 07:46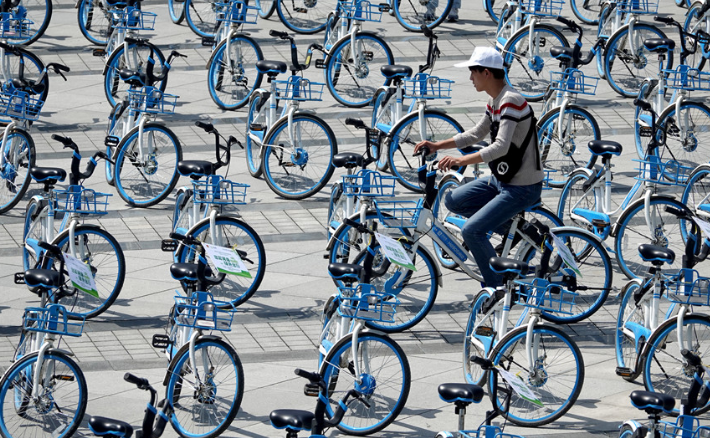 Editor's note: The cost of using a sharing bicycle for the first 30 minutes has increased from about 1 yuan ($0.15) to 1.5 yuan from this month in most cities in China. China Daily reporter Li Yang comments:
Although it is still not expensive, the percentage of the rise is 50 percent. For most commuters the price hike will naturally increase their transport expenditure by a large margin.
The sharing bike market is mainly controlled by three companies with the once biggest one being paralyzed by a crisis of trust. A few months ago, some of its customers suddenly requested the return of their guarantee deposits, which later prompted almost all its customers to apply for refunds of their cash pledges out of the fear that the company might go bankrupt.
It is estimated that it will take more than 10 years for it to refund all of its customers' deposits. In other words, it might only be a matter of time for its declaration of bankruptcy.
As the saying goes, if a mantis catches a cicada, a yellow-bird won't be far behind. The other two companies have directly benefited from the No 1 player's sudden and mysterious fall, and have quickly expanded their market share over the past few months.
The price hike of the two companies this month marks a turning point in the market, which will put an end to the price competition and usher the market in an age of monopoly price alliance based on their tacit agreement that it is time to reap the rewards together, rather than keep fighting for the prize of winner takes all.
The price competition in the industry has broken the backs of dozens of small companies over the past few years, and has made customers accustomed to riding sharing bikes at low prices or even for free.
It is interesting to hear that some economists once attributed the low cost to the benefits of the so-called sharing economy. But they have always been selectively blind to the huge waste and pollution caused by poor management and oversupply of the sharing bikes. It is estimated that tens of millions of sharing bikes have been scrapped because of the collapse of their companies.
The city streets were once turned into a battlefield for investors eying a quick profit. To them, the sharing economy is only a vulgar piece of wrapping paper to hide their insatiable pursuit for monopoly profits.
Predictably, the price of using sharing bikes will soon return to the normal level that will not only ensure the sustainability of the business, but also help the survivors to recover their previous losses. Also, the local governments' management of the industry will become stricter. It is good that most officials are well aware that sharing economy has never been a free lunch. The economic benefits of the shared economy should not be exaggerated beyond the real capacity.