Countryside doctors deserve due respect and recompense
China Daily | Updated: 2019-07-10 07:48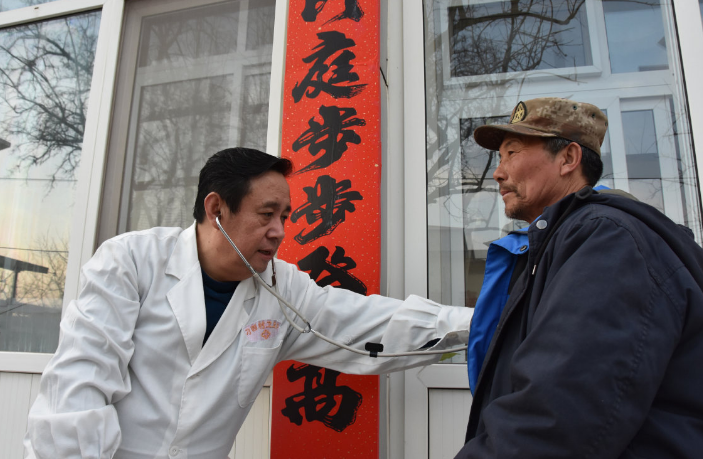 A COLLECTIVE RESIGNATION letter recently submitted by 36 village doctors in Zhusha town, Tongxu county, in Central China's Henan province, has attracted extensive attention. Beijing News comments:
In the letter, these village doctors complained that "we are unable to live on our wages due to delayed and reduced payments". In response to the letter, the Tongxu county government admitted there were delays in disbursing funds such as subsidies for basic public health services, but it denied any deduction of the rural cooperative medical expenses and overworking the village doctors as reported in the letter.
However, after the government responded another collective resignation letter submitted by 28 village doctors in another town of the county was also made public. The higher level health authorities in Kaifeng city have now launched an investigation.
The resignation of more than 60 local village doctors has put the spotlight on what was once a marginal profession. Although it is not necessarily appropriate to say that village doctors are "professional". Due to historical factors, many village doctors are "half doctors, half farmers" who do not have formal status or standard wages.
For many village doctors, living subsidies and subsidies for basic public health services may be their main sources of income. If the payment of these subsidies is delayed, that is equivalent to cutting off some of their income.
Compared with their unstable pay, the workload of many village doctors has been steadily increasing these years. On the one hand, the country has paid more and more attention to grassroots medical care in recent years, which means a lot of work related to basic public health services, such as registering villagers' health files, tracking pregnancies, chronic management and offering follow-up services, follow-up visits to discharged patients and newborns, and implementation of epidemic prevention measures, all need to be done by grassroots village doctors. On the other hand, village doctors are also often in demand for home visits to care for the elderly and minors left behind in the villages, which also increases their workload.
If the subsidies they rely on from the higher authorities are not paid in a timely manner, how can these overloaded village doctors work with an easy mind?
The collective resignation of some village doctors in Henan highlights the need to ensure this hardworking group are treated fairly.