Film transports audience with a leap of imagination
By LI YINGXUE | China Daily | Updated: 2019-07-10 08:14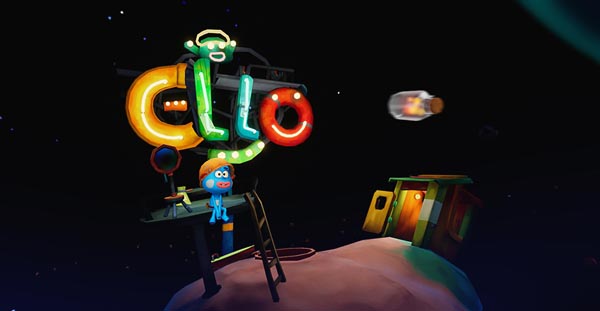 A new world awaits in the ever-changing world of film. Participants can be transported on voyages of discovery or land on a distant planet. Modern technology's greatest achievement is, perhaps, to whisk a person into a realm of the imagination.
For this particular adventure-a short film that has scooped awards in the real world-all that is required are virtual reality glasses. Once you put them on, an empty bottle shows up in front of you and asks you to say hello. When your voice is loud and commanding enough, it will be collected into the bottle and fly away.
Then you meet Ello, who lives on a planet on his own and hopes to find a friend in the universe. When Ello falls asleep, a spaceship lands on his planet, and only if you make a loud noise can you wake him up, or he will miss the chance of companionship and continue to live alone for the rest of his life. Will you, can you, help him?
This trip into fantasy is actually a 16-minute VR film named Ello Echo and it was shown at the second Sandbox Immersive Festival in Qingdao from June 24 to 27.
According to director Su Haodan, Ello Echo is a sweet story about loneliness and friendship.
"My generation always feels lonely and wants to make friends with others because we are often the only child at home and grew up with no siblings," says Su, 30.
In the film, Ello lives by himself in a lonely corner of the universe, where he takes care of his planet and maintains its only billboard, hoping it will draw the attention of others. One day, an unexpected disaster ruins everything and plunges Ello into deep despair.