Beijing promotes closer human-animal coexistence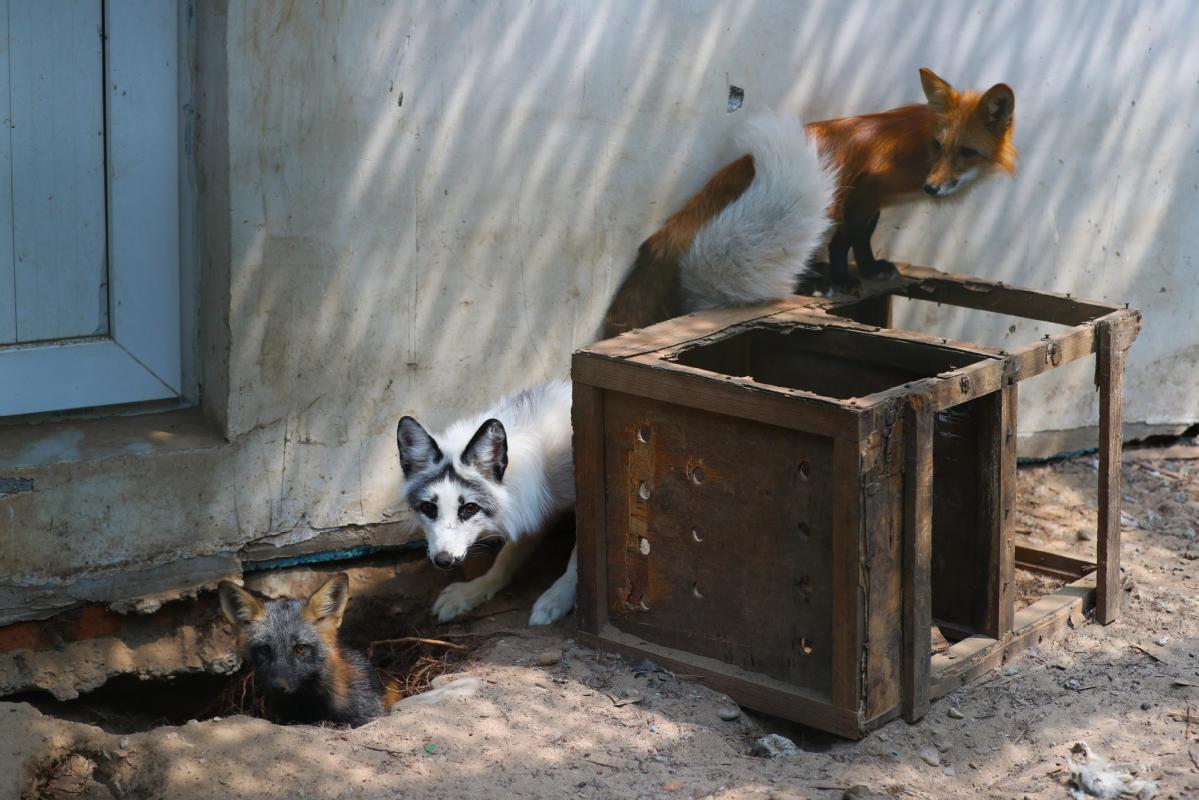 Authorities are working to overcome the effects of urbanization and help nature flourish. Xin Wen reports.
Early one morning in May 2011 at Beijing Olympic Forest Park, Zhang Yu turned his camera away from a flock of birds and watched as a hedgehog approached. It was the first time he had seen a hedgehog in the city.
The animal's cute gait and innocent features captured Zhang's heart immediately and he quickly took a photo of the fist-sized creature. Afterward, he began observing hedgehogs and tracking them down at night.
"In the following five years, I spent more than 100 nights in the park with a flashlight, searching for traces of hedgehogs, especially during summer and autumn. It's unquestionably the most lovable wild animal I have ever seen," said the 40-year-old illustrator at a magazine in Beijing that provides younger readers with information about nature and geography.
Untended land provides a perfect habitat for hedgehogs, and they usually rest and sleep on the edges of lawns, said Zhang, who has captured eight species of wild animal on photo or video in his 12 years in the capital.
"It's hard to imagine that animals live so close to the 21 million inhabitants of this bustling metropolis," he said.
According to the Beijing Gardening and Greening Bureau, at the end of 2017, the city was home to more than 600 species of wild animal. They are scattered across eight suburban areas, with large numbers living in the downtown.
From the beginning of 2016 to the start of this year, the Beijing Wildlife Rescue and Rehabilitation Center, a government-funded organization established in 2001 to care for injured wild animals, treated 1,632 creatures from 137 species.
However, that number is dwarfed by previous totals. For example, from mid-2001 to the start of 2016, the center dealt with 35,486 wild animals from 11 species.
While birds accounted for the majority, the center also helped mammals, amphibians and reptiles.
Shi Yang, senior engineer and director of the center's wildlife rescue department, said Beijing's environment provides a range of habitats for wild animals.
"The city has great biodiversity. If we draw a circle that has Tian'anmen Square at the center, we have mountains, rivers and deserts within a 100-kilometer radius," he said.
Liu Yang, an associate professor with the School of Life Sciences at Sun Yat-sen University, Guangdong province, said large numbers of birds visit Beijing during their annual migrations.
"Many mountains in north and west Beijing provide great places for them to relocate to," he said, adding that wetlands and lakes offer wild ducks and other waterfowl suitable environments to rest, while former royal parks and ancient imperial buildings provide perfect habitats for other wild animals.
When he was growing up in Beijing, Liu loved the city's biodiversity. "When I was young, I could walk to the wilderness in less than 10 minutes and see lots of birds, insects and other creatures," he said.