US real focus of Tsai's trip to the Caribbean: China Daily editorial
chinadaily.com.cn | Updated: 2019-07-11 19:47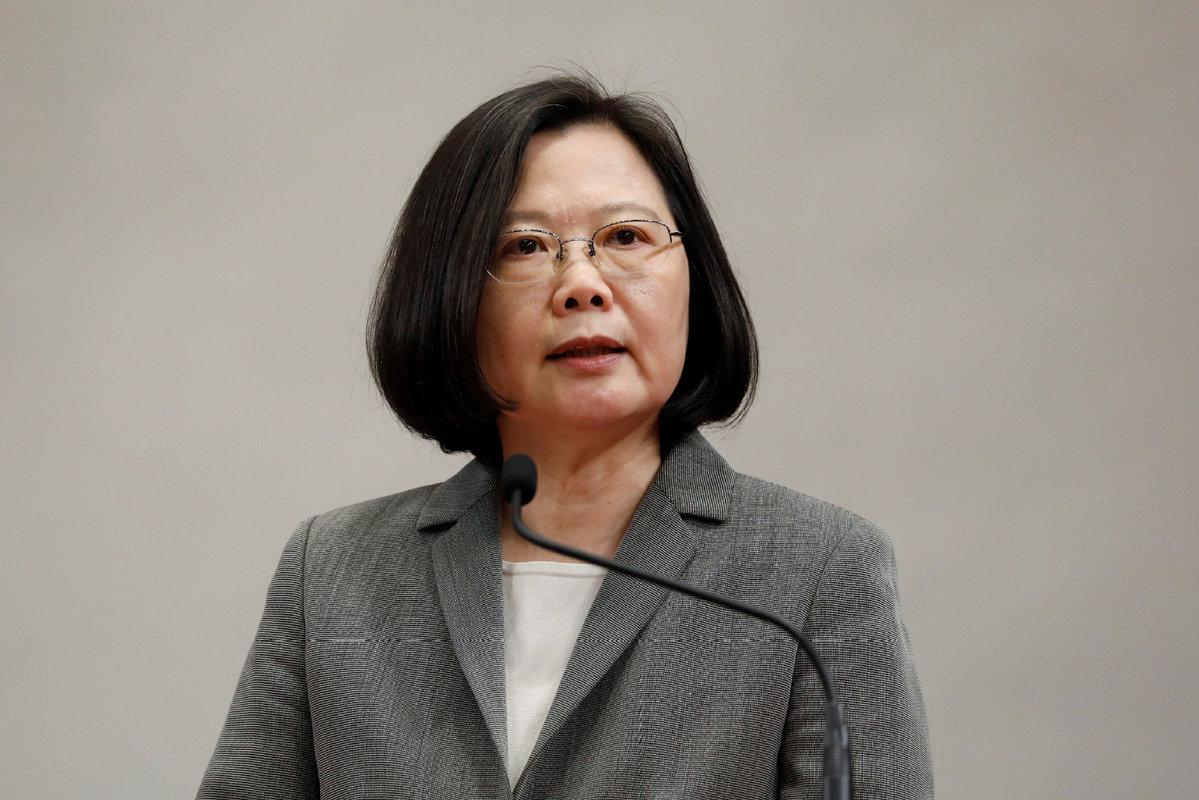 Taiwan leader Tsai Ing-wen is on another overseas trip seeking to cement ties with the island's dwindling "diplomatic allies". This time to St. Vincent and the Grenadines, St. Lucia, St. Kitts and Nevis and Haiti.
Such visits are important for Tsai, because under her leadership "diplomatic recognition" for the island has been dwindling. The overwhelming majority of the international community and the United Nations abide by the legal truth: There is only one China, and the People's Republic of China is its sole legitimate representative.
Such a widely accepted reality notwithstanding, Tsai seems determined to show her unconvinced audience at home that she is capable of finding larger "international space" for Taiwan.
Getting renewed commitments to their respective ties with Taiwan from four of the island's remaining "diplomatic allies" certainly does not qualify as new international space.
The only room for her to maneuver then lies in Tsai's "two-evening transit stops" in the United States on her way to and from those visits. These are longer than usual as normally each transit stop is just one night.
Ahead of her visit, Tsai has tried to butter up Washington by agreeing to buy a lot of surplus US military equipment. So rather than how her visits to the four Caribbean nations play out, international attention will be focused more on what happens on US soil.
Considering the special intricacy of relations between Beijing and Washington as well as Beijing and Taipei at such a sensitive juncture, anything official that occurs between Tsai and US authorities matters.
Now that the White House is seriously seeking to negotiate a trade deal with Beijing, which once again warned against crossing the redline regarding Taiwan, which Beijing insists is a "core interest", the Trump administration is expected to display restraint in handling the matter.
But that does not mean things will proceed as Beijing wishes. With the $2.2 billion arms sale to Taiwan announced last week, it is clear that neither the current US administration nor Congress is going to ignore Taiwan's value as a bargaining chip. Not to mention there always are those hawks standing ready to exploit every opportunity to make trouble for China-US relations.
Most important of all, Tsai and her entourage will not let their time in the US go by without making some noise for their home audience. An impression of US endorsement would be a boost to her hopes of reelection in January, despite her low approval ratings.