Garbage collection a hot topic in Beijing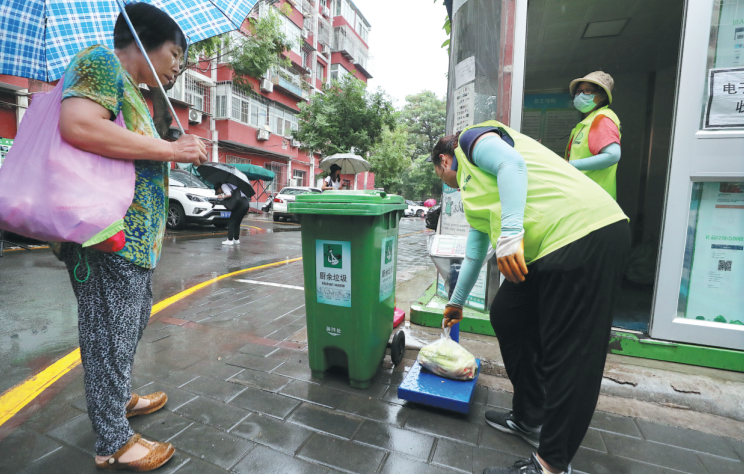 Improperly sorted trash will soon bring fines, says commission director
Garbage sorting has become a hot issue around the country, especially after Shanghai began implementing a mandatory regulation on July 1.
Beijing, as a forerunner in environmental protection, has thus been expected to follow suit.
The capital of the country has long been campaigning for sorting and recycling household waste, as part of its environmental drive for sustainable growth, local media reported.
Revising an existing local regulation on sorting residential waste, which was issued in 2012, has been included in the city's legislation plan for the 2018-20 period, said Sun Xinjun, director of the Beijing Commission of Urban Management.
The current regulation delegates garbage sorting responsibilities to government departments, property management groups and other organizations. It also gives rules for sanitation companies, outlining how they're responsible for waste collection, transportation and treatment.
Only individuals are not subject to mandatory responsibilities. The long-awaited revision will soon change the situation, Sun said.
"Taking out the trash without sorting it properly will be illegal," he said.
In Shanghai, violators are now fined up to 200 yuan ($30) for trash-sorting violations. The maximum penalty in Beijing will not be less than that, he said.
The expected amendment means Beijing's waste management mechanism will see significant change, according to Wu Xiangyang, an associate research fellow at the Beijing Academy of Social Sciences. Wu was quoted by China Business News.