Draft rules aim to strengthen child protection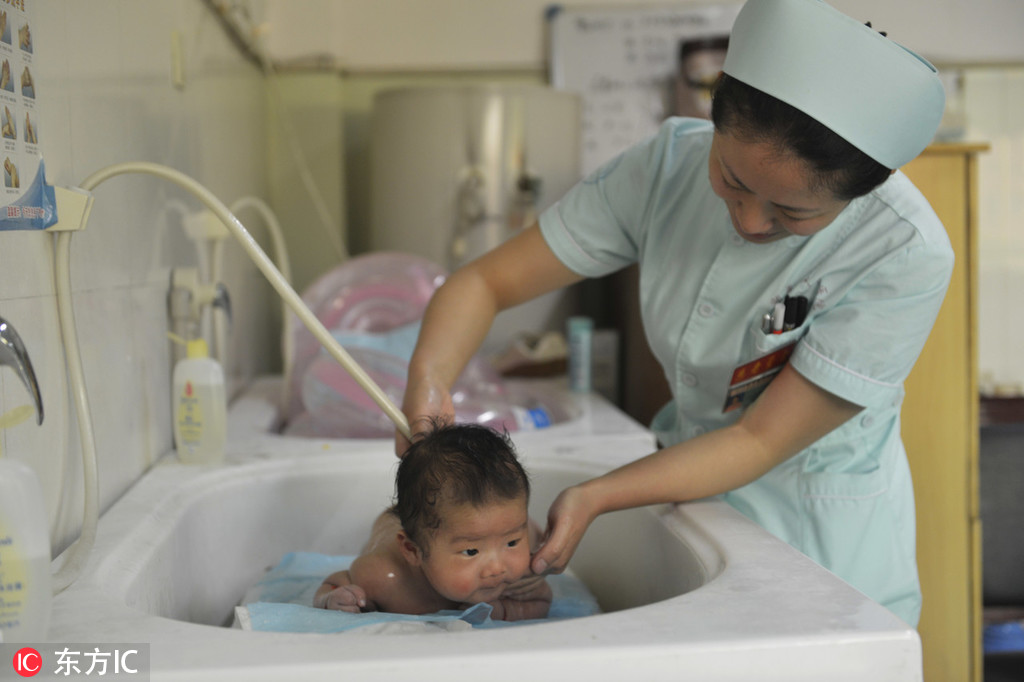 Mistreatment could lead to blacklisting; better surveillance, alarm systems sought
Stronger protection of toddlers and improved governance of child care services are contained in draft rules for the sector released recently by the top health regulator.
A blacklist of institutions and individuals who have mistreated infants and young children will be established, and violators will be banned from the child care sector, according to the draft rules published by the National Health Commission, which are open for public feedback until Aug 8.
The draft, which will apply to nurseries looking after children under 3 years old, requires that surveillance and alarm systems operate around the clock in all areas children frequent.
"Security footage should be stored for no less than 90 days, and it is forbidden to stop recording or to alter or delete footage for no proper reason," it added.
The proposed rules come as the country's booming child care sector has been rocked by a string of child abuse scandals in preschools in recent years, which have prompted strong calls for improved oversight of the industry.
One high-profile case involved a day care center in Shanghai owned by travel service provider Ctrip. Eight employees were detained in November 2017 for physically abusing toddlers at the center and rubbing wasabi on their mouths and hands to intimidate them. They confessed to the offenses in court in September.
The new draft aims for a zero tolerance policy against assaults on children and calls for enhancing legal awareness among staff members at nurseries.
Children's health status should also be closely observed by workers and abnormalities reported to their parents or custodians.
If evidence of domestic violence is detected, the institution is required to report it to the police immediately, the draft says.
Demand for quality and affordable child care services has been growing in China, especially after the country adopted the second-child policy in early 2016 that allows a couple to have two children.
The National Health Commission said in May that there are about 50 million children in China under 3 years old.
To foster development of qualified nursery services, the commission has also published a set of draft standards for public comment that lays out specific requirements on facilities and staffing levels.
It requires that each institution set up separate zones for dining, sleeping, leisure activities and storage as well as restrooms and safe outdoor playgrounds. The average space for each child at a nursery should be no less than 3 square meters.
The draft encourages more attention be paid to children of migrant workers in urban areas, and both new and older neighborhoods are asked to provide enough child care resources for local residents.
Huang Kuangshi, a researcher with the China Population and Development Research Center, said that the two documents are likely to fill the regulatory void in the child care sector.
The national draft rules are expected to ease the pressure of child-rearing and complement policies relating to the country's family planning agenda, Huang said.